Created: Jan 28, 2019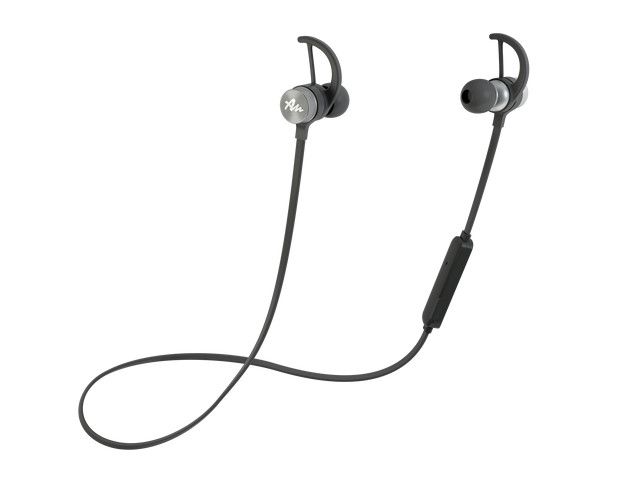 Poprawianie dobrego nie zawsze jest właściwym ruchem. Audictus zapewnia jednak, że w przypadku nowego modelu słuchawek użytkownik otrzyma jeszcze bardziej udany produkt. Adrenaline 2.0 to spadkobierca większości cech poprzedniego modelu, z wieloma usprawnieniami.
Niektóre zmiany względem poprzedniego modelu widać od razu, inne pozostają ukryte. Dzięki wbudowanym w korpus słuchawek magnesom, użytkownik ma możliwość wygodnego ich spięcia na szyi np. wtedy gdy z nich nie korzysta. Przebudowano też pilot znajdujący się na przewodzie łączącym słuchawki. Co ciekawe, teraz, za pomocą sprytnego mechanizmu można regulować długość kabla. Mniej widoczne, ale istotne, są zmiany, które zaszły w sterującej słuchawkami elektronice. Całością zarządza nowy chipset, mający oferować bardziej niezawodną pracę. Zmianie uległa też głośność komunikatów głosowych. Teraz także odsłuchiwanie treści przy oglądaniu filmów w wysokiej rozdzielczości nie spowoduje najmniejszych nawet opóźnień.
Dodano też obsługę kodeka aptX. Opracowane przez firmę Qualcomm rozwiązanie sprawia, że jakość przesyłanego poprzez Bluetooth dźwięku jest bogatsza, zawiera więcej detali. Z pomocą aptX można przesyłać w stereo dźwięk 16-bitowy z próbkowaniem 48 kHz i przepływnością 384 kbit/s, także w konfiguracjach wielokanałowych. Przede wszystkim jednak aptX umożliwia większe uniezależnienie jakości uzyskiwanego dźwięku od źródła sygnału. Dobre słuchawki z aptX będą brzmiały znakomicie także po podłączeniu do tańszych smartfonów. Ponadto w Audictus Adrenaline 2.0 zastosowano zaawansowaną technologia redukcji szumów opartą o system CVC 6.0.
Audictus Adrenaline 2.0 mają za zadanie dostarczyć brzmienie wysokiej jakości wszędzie - od porannego joggingu, przez zatłoczony tramwaj, aż po gwarną ulicę. Nawet jeśli pogoda wydaje się niesprzyjająca. Aluminiowe obudowy słuchawek, silikonowe nakładki izolujące oraz mocny przewód z kontrolerem, to cechy które mają świadczyć o tym, że mamy do czynienia z dobrze wykonanym produktem.