Created: Sep 9, 2020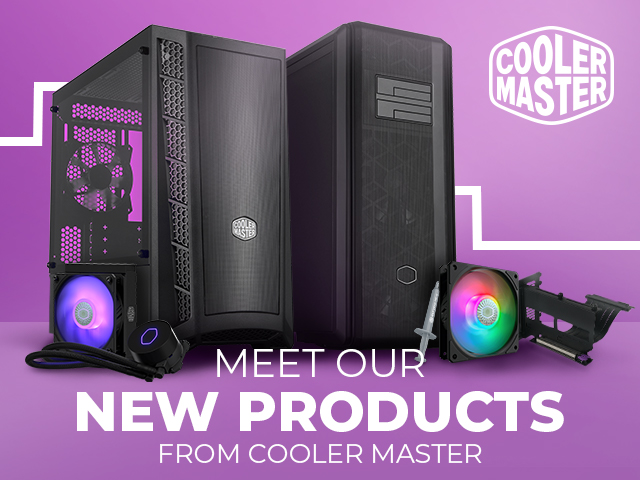 Our offer includes new products of the world-renowned Cooler Master brand, known for creating elegant and unique computer enclosures, computer fans, cooling elements and other computer accessories.
New enclosures and improved accessories:

MasterBox MB311L is a MINI TOWER enclosure with high airflow thanks to a perforated front panel, built to accommodate the latest gaming components and future upgrades. Side panel made of tempered glass will allow you to highlight the advantages of your set - see more.
MasterBox NR600P is a workstation enclosure that can be configured for many tasks. SSI-EEB support, professional I/O panel and unparalleled cooling capabilities make it the most functional E-ATX enclosure for professionals and creative people - see more.
The universal Cooler Master holder in version 2 has been developed for better compatibility and ease of installation. The revolutionary accessory returns with a new design that allows the graphics card to be moved forward and backward to fit all standard ATX enclosures and different GPU sizes - see more.
Improved cooling and fans:
MASTERLIQUID LITE ML120L RGB V2 water cooling is a new version of ML120L with improved quality and performance, a third generation two-chamber pump, a larger surface area and a new SickleFlow 120 RGB fan - see more.
The SickleFlow 120 ARGB fan is well suited for mounting on a CPU cooler or a housing. The blade design has been optimized to improve airflow and pressure with a refreshed shape - see more.
Mastergel PRO V2 paste is an improved version of the old high thermal conductivity paste, which provides even better heat transfer. In addition to its aesthetic appearance, this paste has been adapted to your needs - see more.