Created: Dec 5, 2019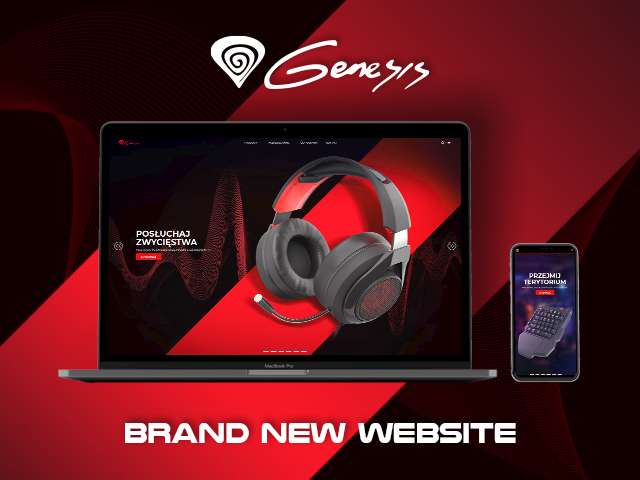 GENESIS BRAND NEW WEBSITE
The Genesis brand has officially released a completely new, refreshed website. At this point, we are dealing not only with modern graphic design that pleases the eye in every small detail, but also - it gives us a lot of funcionality.

An example of meeting the needs of users is the possibility of comparing two products or more in the same time - on the same page. The best part of it is that every comparison you make - generates unique url you can share with others.

THE BRAND NEW WEBSITE GIVES YOU

- Modern, tasty design
- Fully Responsive Web Design
- Outstanding products descriptions
- Great UI / UX
- The ability to compare several products on one page and share this comparison with others by simply copy / paste the URL

The new Genesis website is an important step in the aspect of online communication with consumers, which achieves highest level.
Check it out now: www.genesis-zone.com