Created: Nov 20, 2018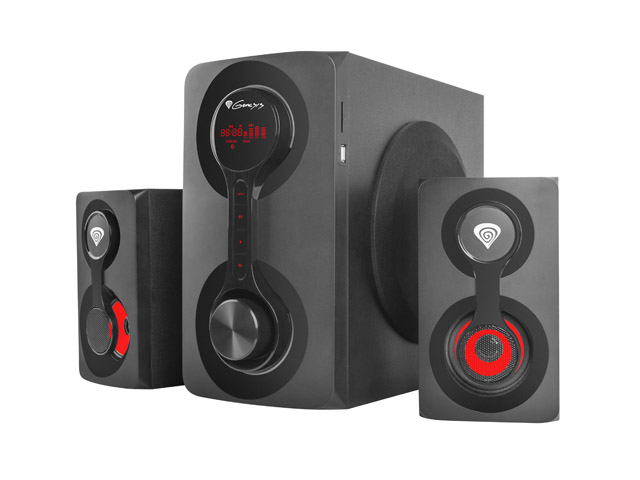 Genesis is introducing a new speaker set, which combines an aggressive, gaming design with a considerable power and cordless technology.
The Helium 700BT S was designed by Genesis, a brand associated mainly with gaming equipment. The design of the new audio system visibly refers to gaming equipment, although it's use range is universal. Placing the Helium 700BT in a room is especially easy, as there are no cables involved (apart from the power cord).
The manufacturer equipped the subwoofer with 2.5" transducers, and the satellite speakers with 3" transducers. A wooden case makes the Helium 700BT generate clear, natural sound. The combined power of the set is 60W. Additionally, the subwoofer includes a volume and low/high tone control.
The Helium 700BT speakers connect with a computer, phone, or a tablet through Bluetooth 4.0. The model includes an SD card reader as well as an USB port, which allows users to connect, for example, a pendrive with music. A remote control for changing the speaker parameters is yet another advantage of the product.