Created: Feb 28, 2020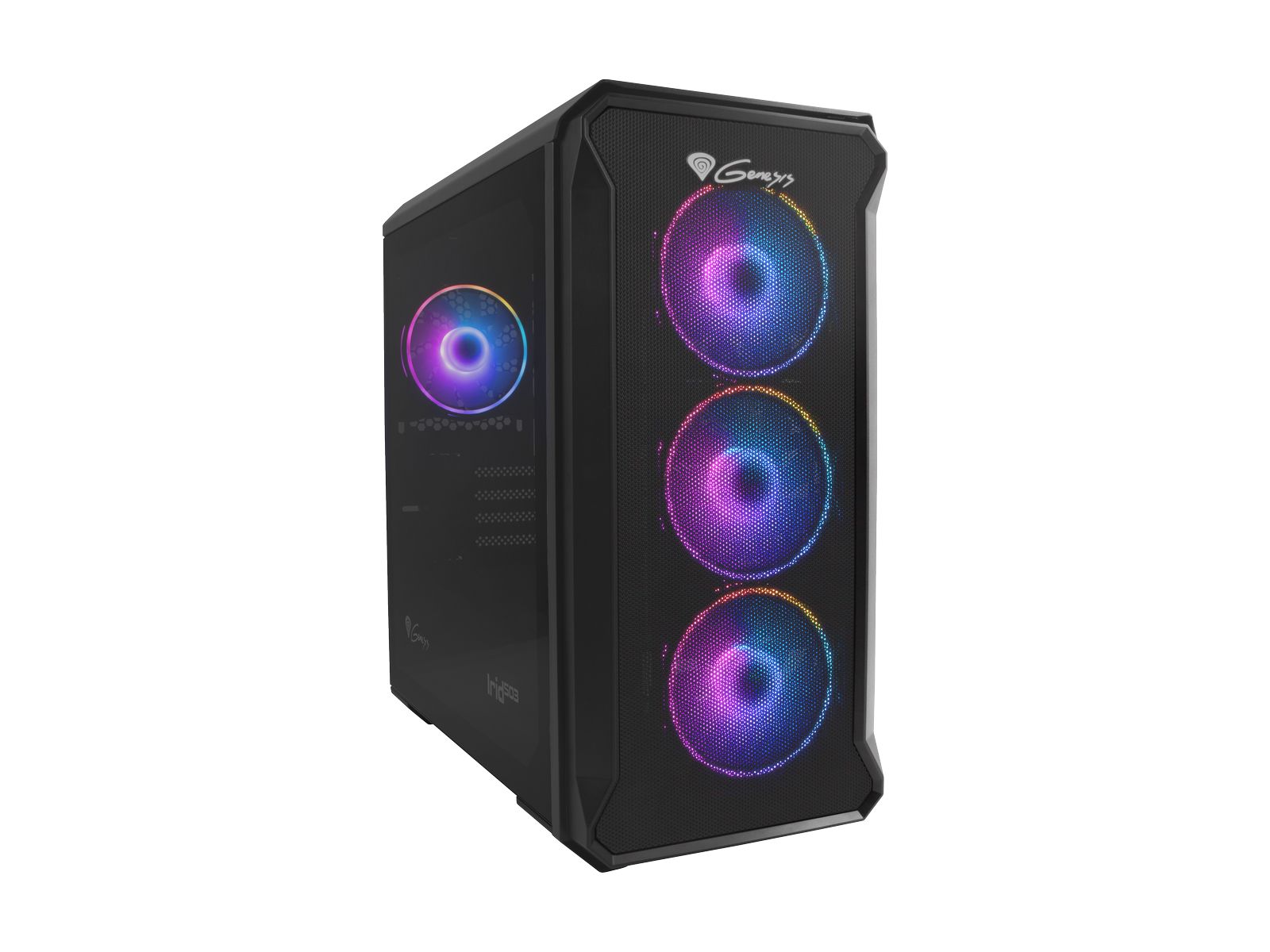 The Genesis Irid 503 ARGB and 505 ARGB are intended for those users, who value not only practical solutions, but also a proper mood. These sets combine those two areas along with an affordable price.
The Genesis Irid 503 ARGB and 505 ARGB are twin models. What they have in common is an airy, mesh front panel, through which you can see pre-installed fans. The 120 mm fans are equipped with ARGB LED illumination. This translates into efficient air flow inside of the cases and amazing visual effects.
At the same time each case is equipped with a set of anti-dust filters, which keep the inside very clean. Both models also have tempered glass side windows. Additionally, inside you will find fans that can illuminate in all colors of the rainbow – three in the front and one in the back. These can be configured with the included controller with the option to not only modify the illumination (ARGB) but also the speed (PWM).
The designers of the Genesis cases provided ample space for up to six fans. They are also compatible with water cooling systems. In the Irid 503 ARGB model, a unit from the micro tower section, you can install radiators up to 240 mm long. The midi tower Irid 505 ARGB model allows for the installation of larger, 280 mm AiO sets. What is left is 163 and 165 mm of space for active CPU cooling.
In the case of the Genesis Irid 503 ARGB there are four slots for extension cards, four drives and graphics card up to 375 mm long. Being the larger model, the Irid 505 ARGB, includes additional four slots for extension cards (up to 8), bonus 5 mm for the GPU and the option to mount up to seven drives. In both cases the ATX power supplies are placed in the lower chamber, these can be up to 190 mm long.
Genesis also remembered about proper cable management. The Genesis cases have three cm of space for cables and a set of wholes with rubber casings. On the front panel you will find practical ports, USB 3.0 and 2.0, as well as audio.