Created: Oct 29, 2019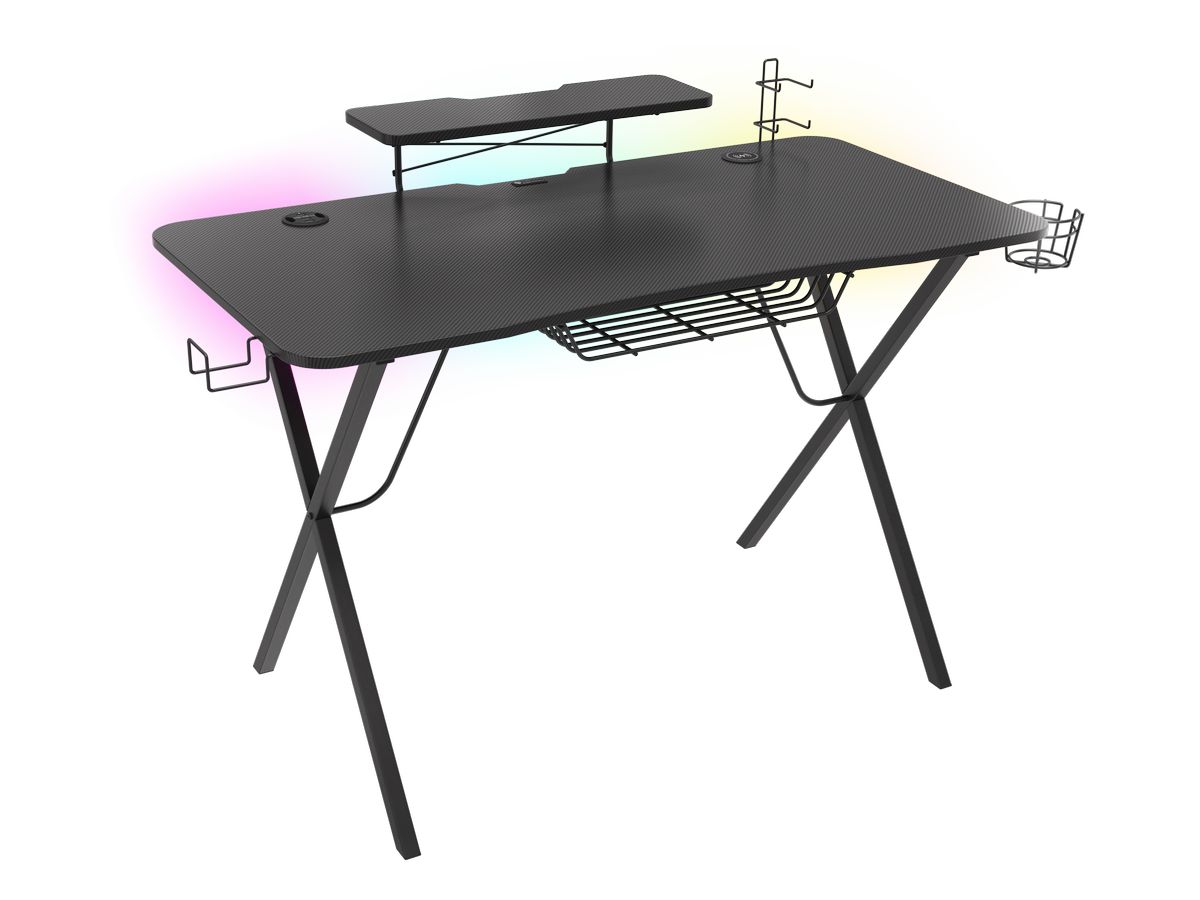 The manufacturer says that the Genesis Holm 300 RGB combines modern design and effective solutions. Its tabletop is large and provides ample space with a size of 120 x 60 cm. Made from medium-density fibreboard with carbon veneer, it will fit a max sized mouse pad and all the necessary accessories. The desk rests on a metal frame, which translates into high durability and stability. An additional monitor shelf allows the user to sit in an appropriate sitting position. It also provides more space on the tabletop.
The Genesis Holm 300 RGB gaming desk is equipped with an integrated USB 3.0 hub (3 ports) as well as intakes for cords to keep them organized. A set of handles and smaller shelves serves the same purpose. The manufacturer also included a stand for gamepads as well as holders for cups and headphones. The desk is also equipped with a shelf for snacks and documents, and in the back part a special shelf for the power supply unit. The user can also use an integrated wireless charger for mobile devices.
Special RGB LED illumination is mounted under the table. It makes the desk stand out and creates a unique mood. The user can select one of numerous available work modes and light effects with the use of the included remote control.