Created: Sep 23, 2019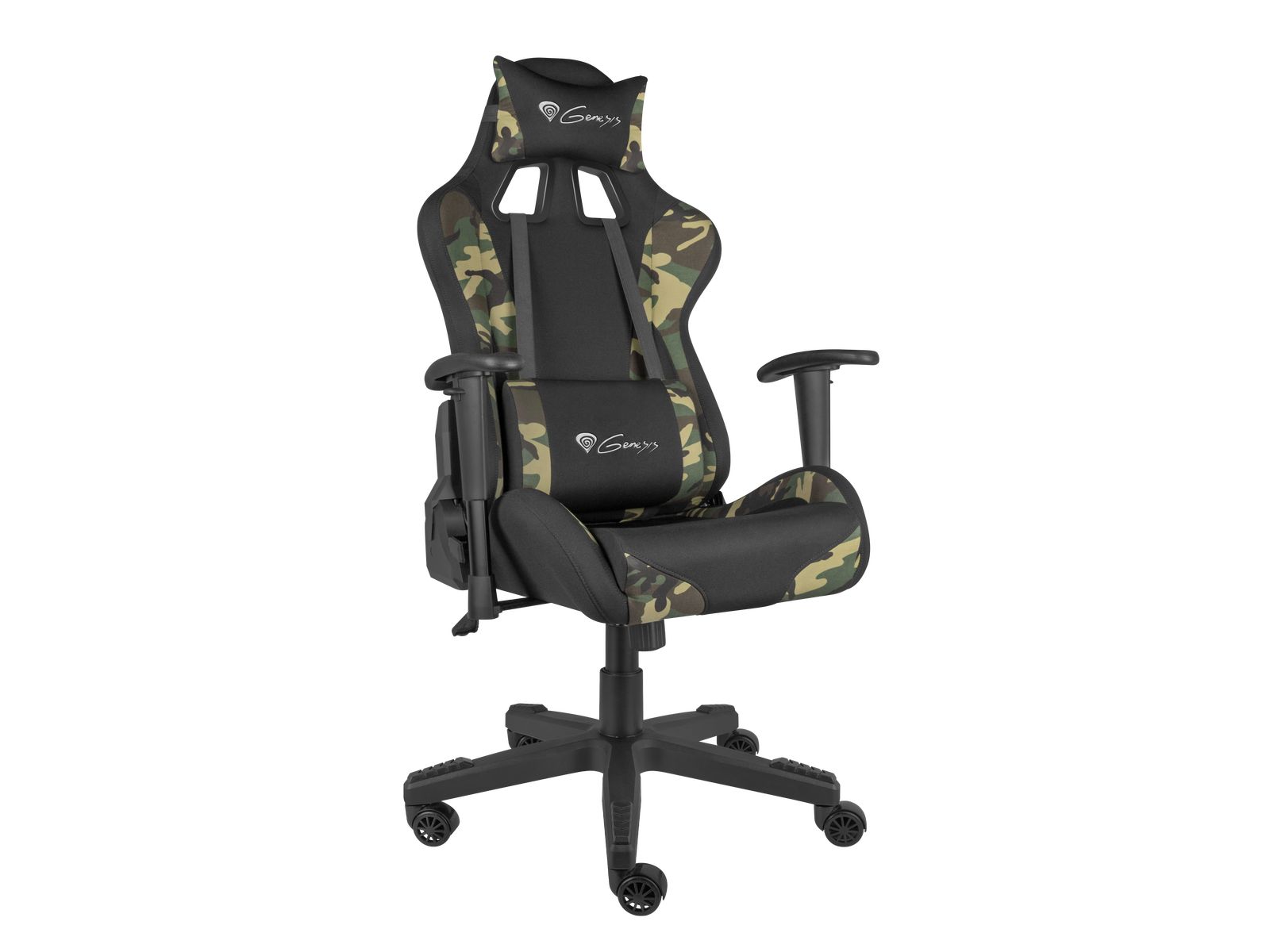 The Genesis Nitro 560 CAMO is made from a metal frame, finished with abrasion resistant fabric. This combination provides the proper durability and ventilation, as well as non-problematic use. Finding a comfortable position behind the desk is easy with a wide range of armchair height and seat settings. Users can also configure the height of the arm rests, so that they provide support during playing.
The foam-filled Genesis Nitro 560 CAMO is equipped with two cushions, for the back and the head. They guarantee ergonomics and optimal support for the spine where it matters. In between games users can relax thanks to a rocking mechanism and the ability to lean back. Large, nylon wheels make the armchair easy to maneuver, even with a maximum load of 150 kg.