Created: Oct 23, 2019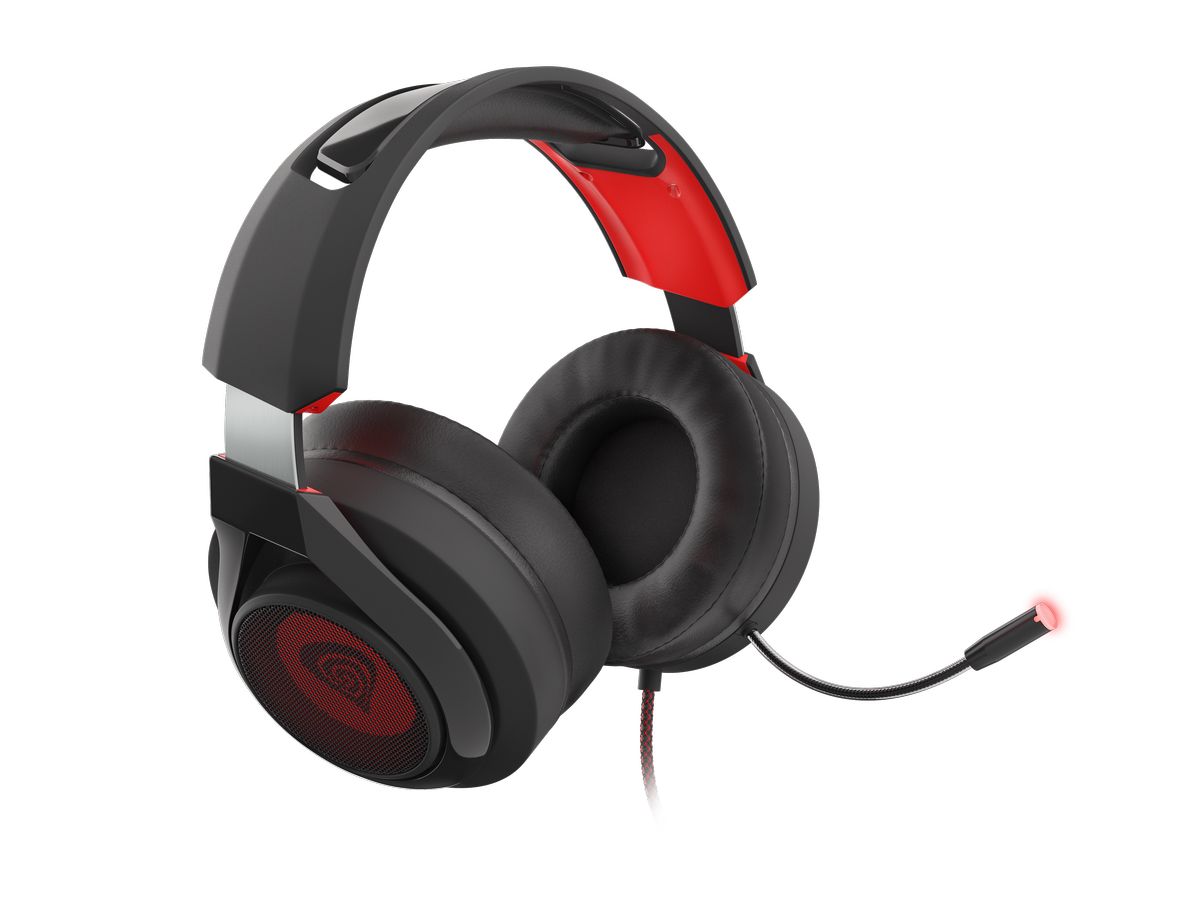 Seasoned players can work wonders with the ability to listen to their surroundings. They can hear their opponents' footsteps, the sound of jumping through a glass window, or a grenade explosion. Locating the sources of sound translates into the quickness of our reactions. It can also mean the difference between a win and a defeat in an online match. This is why Genesis Radon 610 7.1 surround audio system headphones are an interesting solution for all fans of games.
The new Genesis device is connected to the computer via USB and is equipped with its own sound card. This is what allows the 7.1 surround sound to be generated. What's more, they are equipped with 50 mm transducers and closed earmuffs, which isolate the ears from background sound.
The earmuffs were specially designed to provide proper comfort to the user. They are big, closed and surround the ear closely with soft earmuffs. Microphone and volume control are located on the right earmuff, allowing the user to efficiently communicate with their team. The set is connected to the computer via an USB cable closed in a textile braid. The Radon 610 device is compatible with PC, PS4, and Switch.