Created: Jun 5, 2019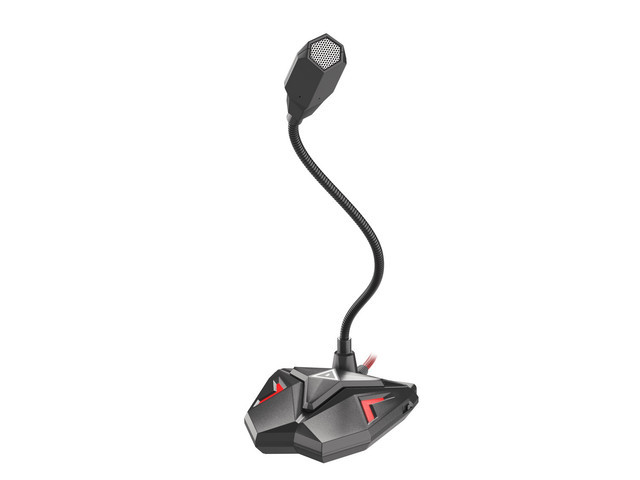 Just try to win in an online game without proper communication with your team. Microphones are often underestimated, yet vital, pieces of gaming equipment, and Genesis, a strong gaming brand, is fully aware of this fact. This is reflected in its products. Two new microphone models, called Radium 100 and Radium 200, have been designed with gamers in mind. And this is not limited to their looks only.
The Radium 100, the less expensive of the two new Genesis microphones, has a solid base with a conveniently located mute button. This is vital during gameplay. The device's sensitivity is set properly to enable free communication with other players, and a flexible arm allows the users to modify the height and the angle of the microphone proper.
The Radium 200 is the more expensive option. The manufacturer prepared a cardioid design with a characteristic style full of sharp edges in an aggressive red color. This way the Genesis Radium 200 will fit perfectly on any gamer's desk. An in-built USB port is yet another benefit of the set, changing the device into an extension of the popular interface.
Sugested products: