Created: Jul 2, 2019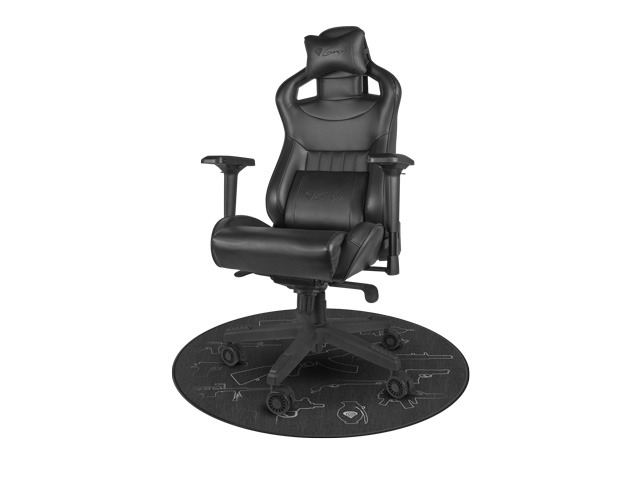 Genesis is introducing a new product category – the Tellur series consists of floor mats which protect the floor surface from the chair's wheels. How is this mat different from a standard rug, though?
It all comes to design. Gamers are paying more and more attention to it, and this is not surprising, there are many products to choose from as far as gaming equipment is concerned. Up until now, however, if you wanted to protect your floor from harm, you had to use carpets, lining, or special, not very good looking (or let's be frank, ugly) plastic mats. What if we add some gaming design to it, though?
All three new Genesis 300 mats include specifically gaming designs or even refer to particular video games. The Genesis Tellur 300 series consists of a WASD model, with, well, WASD keys used in games; the Inception of Hero model with a big manufacturer's logo and distinctive "glass breaks"; and the Arsenal of Gamer model, full of weapons that can be found, for example, in CS:GO.
Convenience is yet another important topic. All three Tellur 300 models use an anti-slip bottom, which makes the mat stay in one place. The size itself (100 cm diameter) has been adapted to a typical gaming station, which consists of a chair in front of a desk. The mats are made of durable polyester, which translates into long usage time.