Created: Oct 23, 2018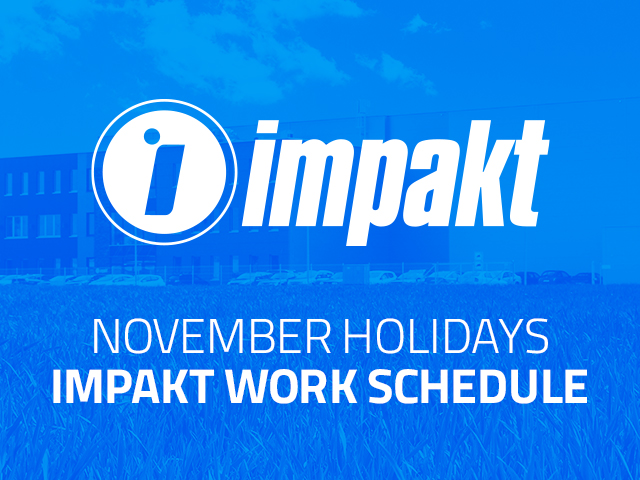 Dear customers,

We would like to inform that due to the Polish national holidays, Impakt group will be closed on 01.11.2018 r. and 12.11.2018 r. Apart from these days, Impakt S.A. will be working as usual, during its normal working hours. Feel free to place orders.

We apologize for the inconvenience and your understanding is greatly appreciated.

Best Regards
Impakt S.A.