Created: Jan 11, 2021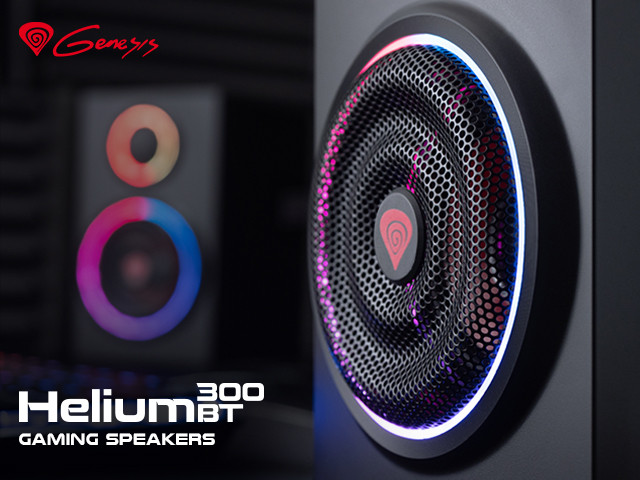 The Genesis brand has enriched its offer with modern speakers for players that will satisfy even the most demanding customers thanks to their deep, flawless and rich sound. Mobility and comfort of use are ensured by Bluetooth 5.0, allowing you to pair the speakers with a phone, tablet or other device.
Helium 300 BT are the first speakers on the market that allow you to control the backlight using the PC motherboard, so you can sync them with the rest of the computer. The BASS REFLEX design offers strong and perfectly reproduced bass, and the volume and low tones control allows you to adjust the sound to your preferences.
Discover all the features of Helium 300 BT:
ARGB backlight,

Bluetooth 5.0,

volume and bass control,

wooden case,

original design.
Do not hesitate and offer your customers Helium 300 BT speakers today!