Created: Aug 30, 2021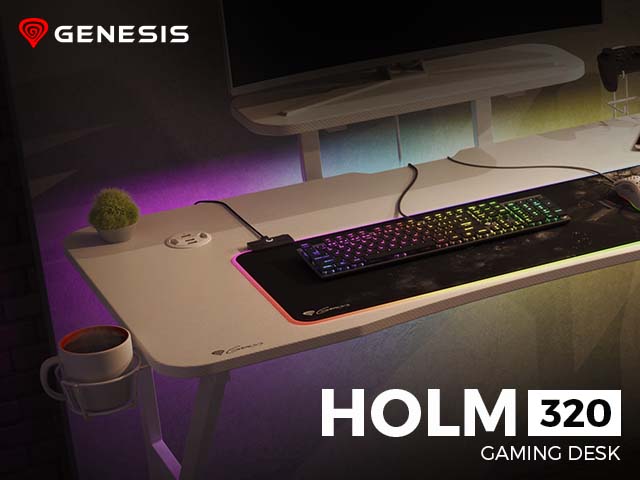 The Genesis brand has expanded its offer with a professional gaming desk with large desk area and durable construction. Holm 320 RGB also comes with dedicated handles that allow ergonomic use of space for the player.
The new model provides extraordinary comfort and a number of functionalities. On the surface of the table top there is an induction charger and a hub with three USB 3.0 ports, thanks to which you can easily charge or connect the necessary equipment. The whole package is complemented by the effective RGB backlight, which in combination with the white carbon finish gives the structure a unique character.
Discover all the features of the Holm 320 RGB:
- Large usable area,
- the whole desk designed in white color,
- dedicated holders for headphones and a cup,
- cabling cubby,
- remotely controlled RGB backlight,
- wireless charger,
- hub with three USB 3.0 ports,
- carbon finish,
- stable structure.
Delight your clients with a desk that will satisfy even the most demanding!

Find out more: Holm 320 RGB