Created: Jul 25, 2019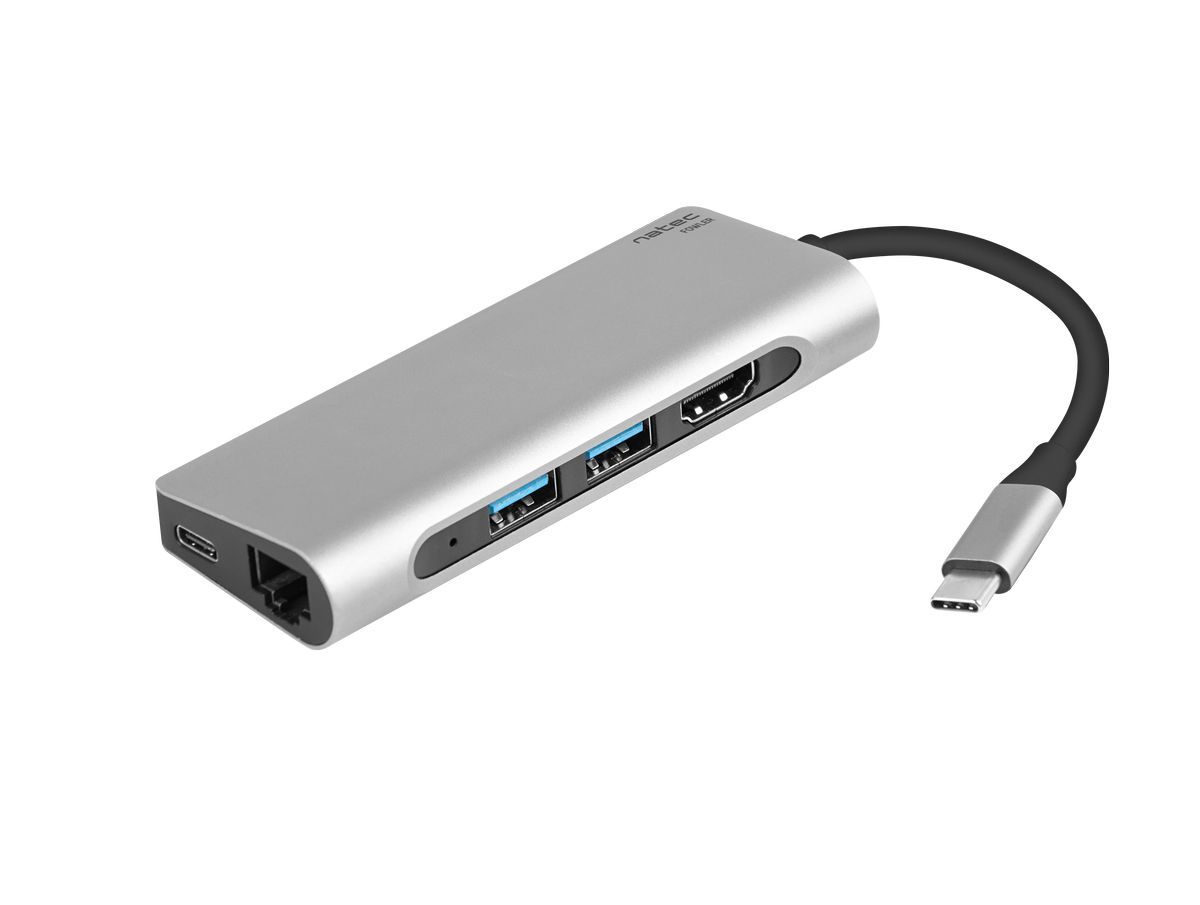 One device gives you many possibilities. Natec Fowler is a multifunctional adapter connected through USB type C, which showcases the potential of the small, but fast USB port.
Thanks to high bandwidth of the USB 3.1 type C port, the Natec Fowler allows you to connect your computer with a whole range of devices. For example, you can connect your smartphone, keyboard and mouse, and play your favorite game at any location.
What's more, its small case includes space for two full sized USB 3.0 (type A) ports, HDMI port, USB 3.0 type C port, as well as SD and Micro SD card reader. A Gigabit Ethernet (10/100/1000 Mbps) network card completes the set.
The equipped port allows communication even with 4K screens. To use the adapter, you don't need any drivers or additional software.