Created: Mar 25, 2020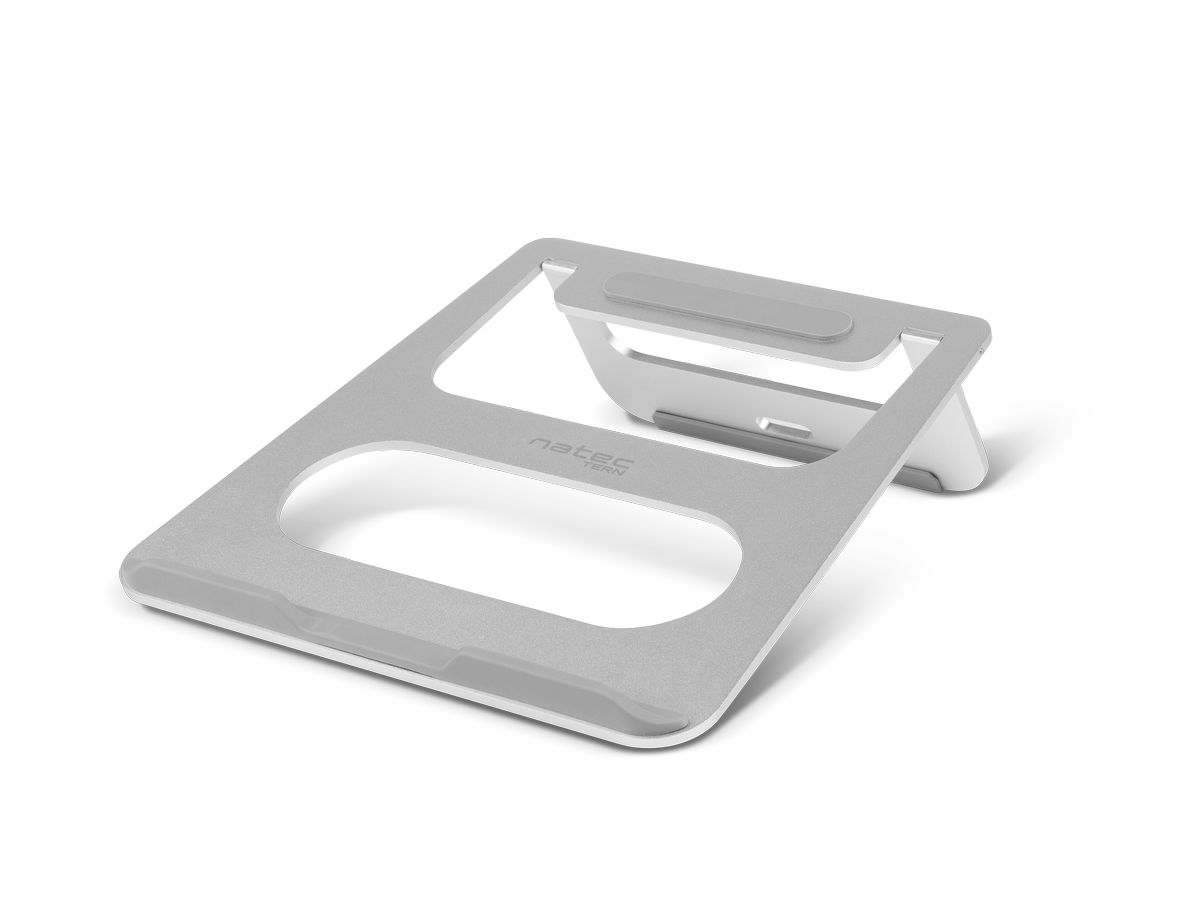 Natec Tern is a laptop stand made entirely out of aluminum. It's intended to provide proper inclination for 14.1" screen devices. This way the device supports maintaining proper position during work, eliminating pressure on the neck portion of the spine.
The Natec Tern laptop stand also facilitates proper computer temperature. Its ergonomic shape efficiently helps maintain proper air flow and heat discharge. This, in turn, decreases the component temperature, and increases work comfort.
The stand can be folded, so Natec Tern will fit in a bag or rucksack without a problem. This way you can always take it with you. The manufacturer also remembered about device safety. The stand includes rubber elements, which prevent both the computer and the base from moving if it is put on a slippery surface.