Created: Feb 26, 2019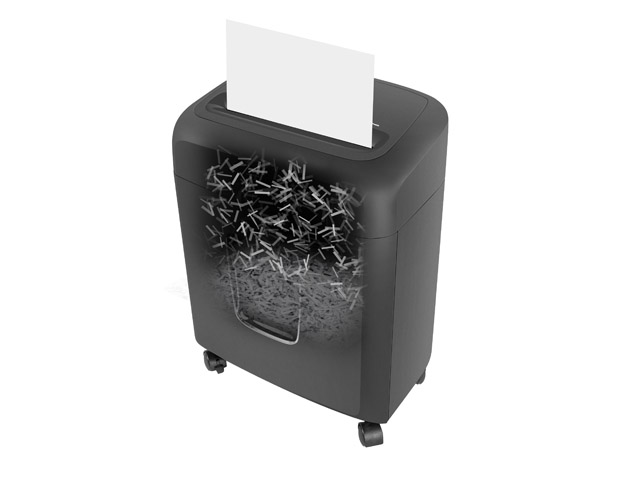 Paper shredders are often undervalued in offices. This should not be the case. Companies which have access to personal data of their clients are especially responsible for the protection of this kind of information. This is why a paper shredder is a necessity in the modern office. Natec introduced three Beaver series models to its offer: 7-liter Beaver Home, 13-liter Beaver Office, and a large, 15-liter Beaver Office Plus.
For home and small offices
The smallest and cheapest version, the Beaver Home, is intended for home and small offices. It can shred up to 5 pieces of paper at the same time, which makes the work efficient. The manufacturer has also remembered about security. For this purpose, the Natec Beaver Home is equipped with thermal security measures, which prevent the device from overheating. The device uses a sensor, which starts up the shredder when you insert paper. It can contain up to 7 liters of shredded papers, with a power of 150 W. The device costs PLN 99.
Office equipment
The Beaver Office is equipped with all the functions of the smaller model, but its capabilities are much wider. Most of all, the device can shred up to 9 pieces of paper without the risk of blocking. The power of the device is much higher at 220 W, and the container can include up to 13 liters of shredded documents. The Natec Beaver Office also boasts an increased P-3 data security level. The device costs PLN 189.
Not afraid of staples
The most advanced model, the Beaver Office Plus, is equipped with a large container for shredded documents of up to 15 liters and significantly higher power of 280 W. This allows the device to shred up to 10 pieces of paper at the same time. The Office Plus can also handle staples, so that you don't have to take them out manually. Plastic credit and debit cards are also no match for the shredder. And you don't have to disassemble the shredder head in order to empty the container (you can just take out the container). This device can work continuously for up to 3 minutes. The best model also boasts an increased P-3 data security level.