Created: Aug 15, 2019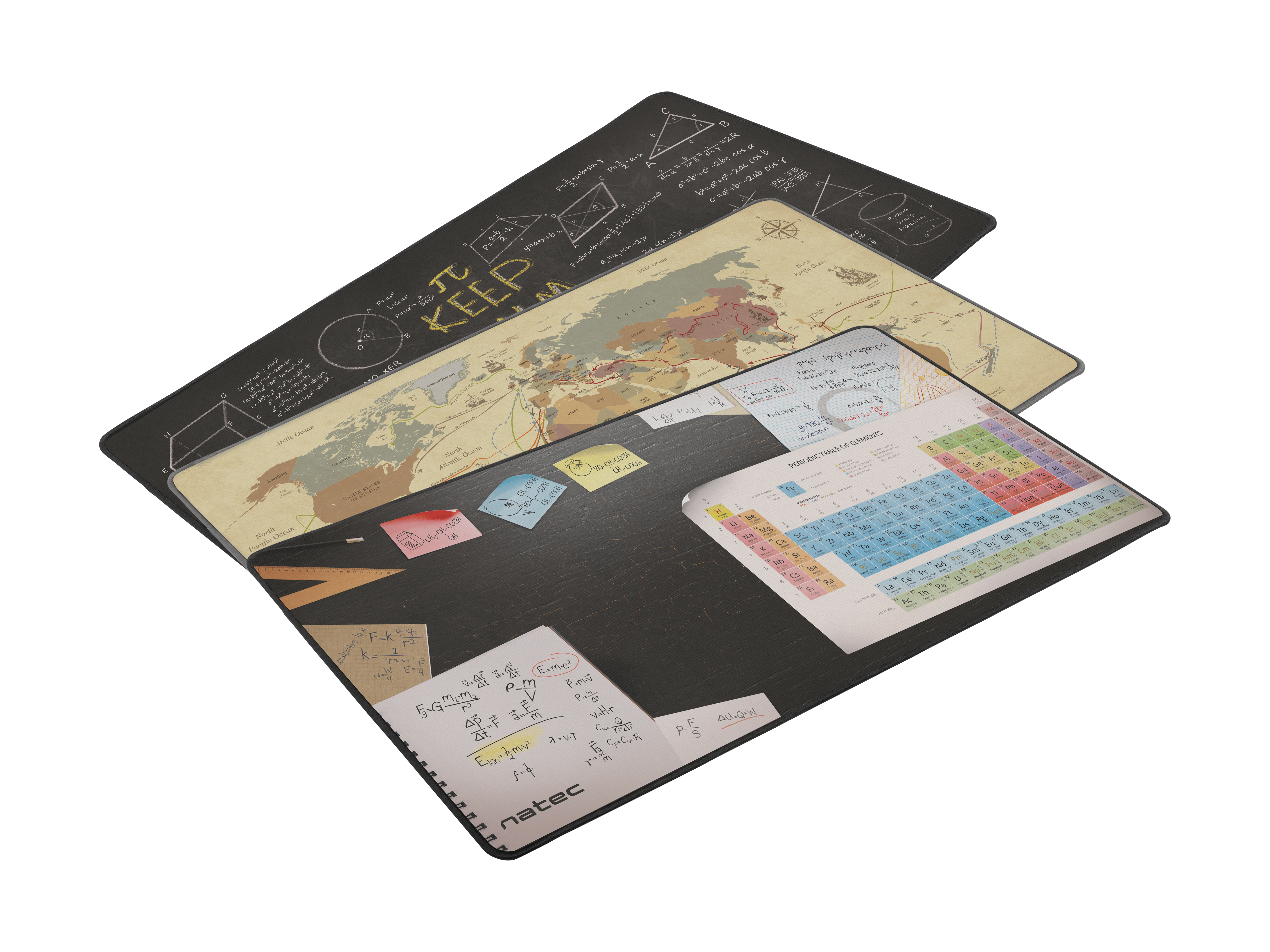 Three new, large (800x400x3 mm) mouse and keyboard pads have just been introduced to Natec's offer. Their rubber undersides prevent the pads from slipping, and smooth, material surfaces provide comfortable and convenient mouse control. What makes the pads stand out, however, is their design.
It's All About Science
The surface of the Natec Science pads present a top layer similar to a table top, but with a periodic table, universal constants, as well as basic physical and chemical formulas in the form of notes. It's good to have these close-by.
We are still talking about exact sciences. The Natec Maths pad looks like a school board with geometrical, trigonometrical, and algebraic formulas written with chalk, it also includes basic formulas for sequences and functions. And there is a large sign that says "Keep Calm and do Maths." Apparently the teacher went out for a minute.
A Whole World at Your Reach
The Natec Discoveries pad manages to include the whole, current political map of the world. It also shows the history of great geographical discoveries: the routes of most important travels (Columbus, Magellan, or Vasco da Gama), dates of expeditions, as well as names and sketches of flag ships.
The new Natec pads are a great choice for any student's desk. On one hand they make the use of the mouse easy, on the other they provide quick and convenient access to important data. They also make learning formulas and dates easy, which even in the Internet age, is an important benefit.