Created: Nov 21, 2018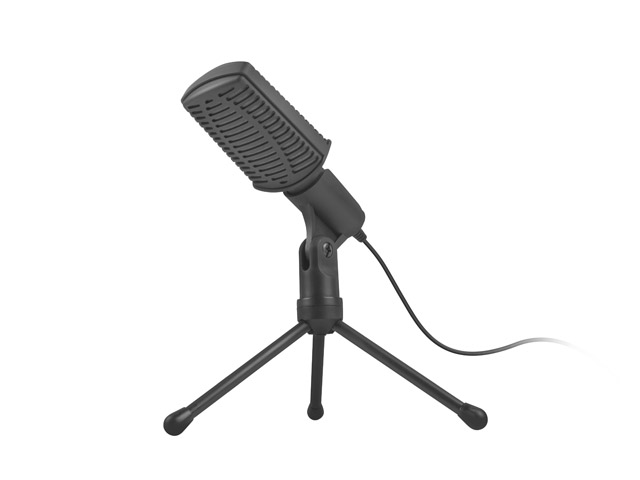 Marka Natec zaskakuje nowościami i wprowadza pierwszy na rynku (w swoim przedziale cenowym) mikrofon o kardioidalnej polaryzacji. Natec ASP to zarówno idealny wybór do nowoczesnego biura, jak również funkcjonalne uzupełnienie stanowiska gracza lub streamera. Wysoka jakość przetwarzania dźwięku oraz czułość, przyjemny dla oka design to główne zalety tego urządzenia.
DOSKONAŁA JAKOŚĆ

Natec ASP doskonale nadaje się nie tylko do codziennych rozmów ze znajomymi przez komunikatory internetowe. Także podczas nagrywania materiałów w domowym studio oraz w trakcie rozgrywek on-line może okazać się niezrównanym towarzyszem. Wspomagany przez wysoką czułość (-47 db) mikrofon będzie natychmiastowo reagował na każde wypowiedziane słowo, a rozmówca usłyszy nas czysto i wyraźnie.
KARDIOIDALNA POLARYZACJA

To właśnie dzięki niej głos będzie słyszany wyraźnie, a pozostałe dźwięki pochodzące z drugiej strony, staną się cichsze i mniej drażniące, poprawiając ogólne wrażenia z rozmowy.
STATYW I WYGODNY KABEL

ASP posiada rozkładany trójnóg, który gwarantuje jego stabilną pozycję. Natomiast kabel o długości 1,8 m pozwala go postawić w wygodnym dla nas miejscu bez obaw o to, że się wywróci. Ponadto mikrofon posiada włącznik on/off, który poprawia wygodę użytkowania.