Created: Sep 24, 2021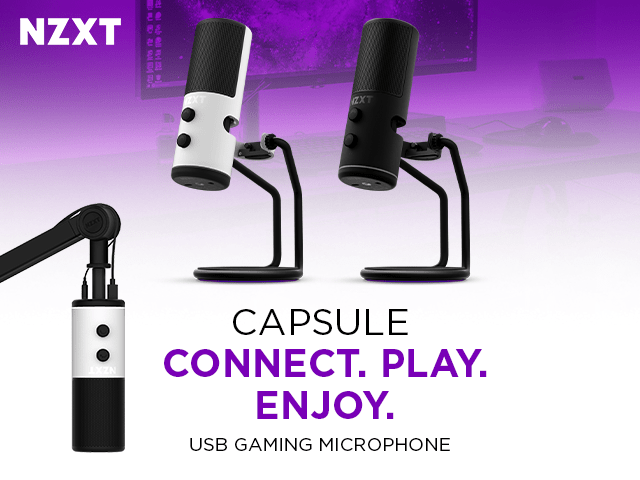 The NZXT brand has enriched its portfolio with a modern microphone with dedicated tripod that is designed for gamers. The intuitive adjustment will satisfy streamers and players of all skill levels.
Thanks to its cardioid design, our new microphone offers crystal clear sound without background noise. Quick installation on a dedicated tripod, with smooth and quiet adjustable arm guarantees comfortable use. What's more, the tripod is characterized by a solid construction that allows you to hide cables and maintain nice clean look at your desk.
More about the products:
Microphone:
- Crystal clear sound,
- cardioid design which greatly reduces background noise
- designed for gamers,
- quick assembly on a tripod and holder.
Tripod:
- Smooth and simple adjustment of the arm,
- hidden springs ensuring quiet operation,
- hidden cables