Created: Jul 15, 2018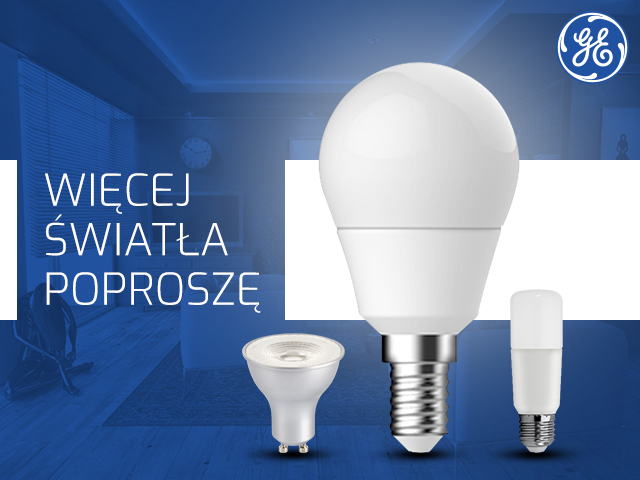 W ofercie Impakt pojawiły się produkty marki General Electric. Dostępny asortyment to innowacyjne oświetlenie LED.

General Electric to marka o wieloletniej tradycji, specjalizująca się między innymi w oświetleniu. Dzięki elastyczności i postępowaniu z duchem czasu firma jest dziś pionierem w branży. Innowacje GE, produkcja i siła technologiczna napędzają wzrost i poprawę uzyskiwanych wyników sprzedaży w 180 krajach na całym świecie.
Marka General Electric obecna jest na polskim rynku od 1992 roku. Produkty GE wyróżniają się nie tylko rewelacyjną jakością, ale przede wszystkim nowatorskimi rozwiązaniami. Podobnie jak telefon różni się od smartfona, General Electric sprawia, że oświetlenie może zrobić dla Ciebie więcej - pomoże w prosty sposób stworzyć idealnie oświetlone przestrzenie i przyjazne środowisko do życia, pracy czy zabawy.