Created: Aug 13, 2019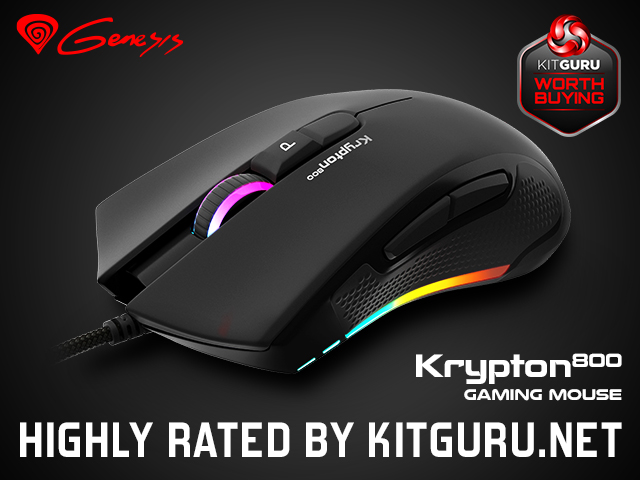 Krypton 800 is a TOP product. It is equipped with an optical sensor PMW3330 with ability to change the DPI from 400 to 10200!
The ergonomic design of the device is suitable for both right-handed and left-handed, increasing the convenience of its use. It also has built-in OMRON switches with a lifetime of up to 20 million clicks.
The functionality goes hand in hand with the design – the mouse has additional components complemented by RGB backlight consisting of 16 million colors. Moreover, the backlight is enriched with PRISMO effect.
The experts of the portal highly rated the device. High technical parameters and affordable price of the Krypton 800 played a crucial role in the review. The mouse got 8 points from 10 on the Kitguru scale.
Link to the review:
https://www.kitguru.net/peripherals/dominic-moass/genesis-krypton-800-mouse-review/