Created: Nov 19, 2021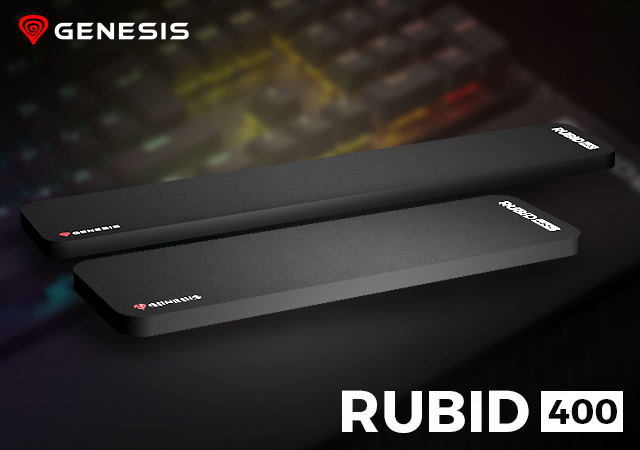 The Genesis brand has expanded its product portfolio with functional wrist pads Rubid 400 and Rubid 400 TKL. The purpose of the pads is to properly support and cushion the wrists during the game giving them ergonomic position.
High quality workmanship combined with a stable underside made of non-slip rubber will guarantee comfort of use and confidence that the pad will remain in place even during most dynamic battles.
All the benefits of Rubid 400:
−Ergonomic palm rest designed for full-size keyboard users
−Effectively counteracts fatigue and pain in hands and wrists during long games
−Made of soft foam covered with smooth material
−Rubber, anti-slip underside increases stability on any surface
More about the products: Rubid 400, Rubid 400 TKL