Created: Oct 22, 2018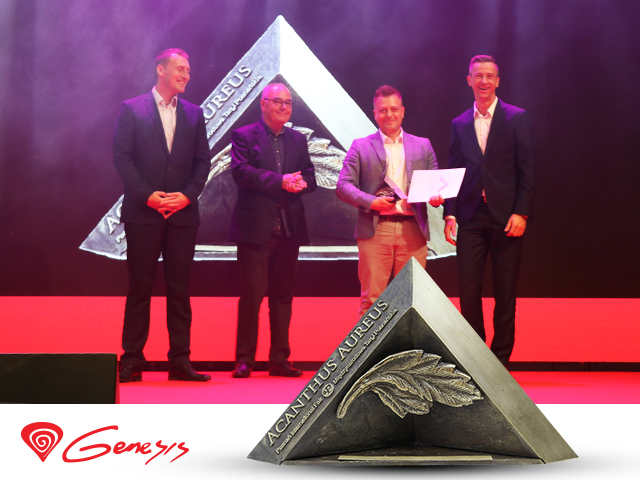 Z niezwykłą przyjemnością w imieniu marki Genesis przedstawiciele firmy Impakt odebrali medal Acanthus Aureus za organizację stoiska najbardziej sprzyjającego realizacji strategii marketingowej na Targach Rozrywki i Multimediów PGA 2018.

ACANTHUS AUREUS czyli ZŁOTY AKANT to nagroda przyznawana przez Międzynarodowe Targi Poznańskie od 2003 roku. Wyróżnia ona najlepsze rozwiązania architektoniczne i graficzne, które sprzyjają bezpośredniej komunikacji z klientem i podkreślają pozytywny wizerunek firmy, wystawiającej swoją ofertę na poszczególnych targach. W skład kapituły przyznającej medale Acanthus Aureus wchodzą wybitni eksperci z zakresu designu, marketingu i wystawiennictwa targowego.

Marka Genesis pojawia się na poznańskich Targach Rozrywki i Multimediów PGA już od kilku lat, za każdym razem przyciągając do swoich stoisk rzesze fanów gamingu i fanów samej marki. Każdego roku Genesis przygotowuje dla zwiedzających wyjątkowe rozrywki i niezapomniane gadżety, które sprawiają, że każdy miło wspomina wspólnie spędzony czas. Tegoroczne PGA odwiedziło 76 199 uczestników. Jak wskazują organizatorzy była to rekordowa edycja.