Added since: 2020-06-18 Print
SPEAKERS GENESIS HELIUM 300BT 2.0 BLUETOOTH ARGB

Manufacturer:
Impakt code:
Z30627
Manufacturer code:
NCS-1716
EAN:

5901969426861

Warranty:
24 months
Unit measure:
PC.
Number of items in a package:
4
Extended warranty:
Not available
Product description
Download
Hi-Res
Good quality loudspeakers are an absolute necessity for any gamer. Helium 300 BT has been designed for those who prioritize a sound that's flawless and full of depth, allowing you to immerse yourself in the virtual battlefield. Helium 300 BT speakers are also a delightfully designed, which combined with effective ARGB backlight, will give your gaming stand a unique character and will deliver additional emotions during the game.

ARGB LIGHTING
Helium 300 BT are the first speakers on the market that allow you to control the backlight using a PC motherboard, thanks to which you can synchronize them with the rest of the computer. Create unique atmosphere and enjoy the phenomenal lighting effects with speakers whose capability will surely surprise you. When you are not using them, the ECO mode will put them into standby mode. The backlight is compatible with Polychrome RGB, Mystic Light Sync, RGB Fusion and AuraSync. Choosing any colour is also possible when the speakers are not connected to the motherboard.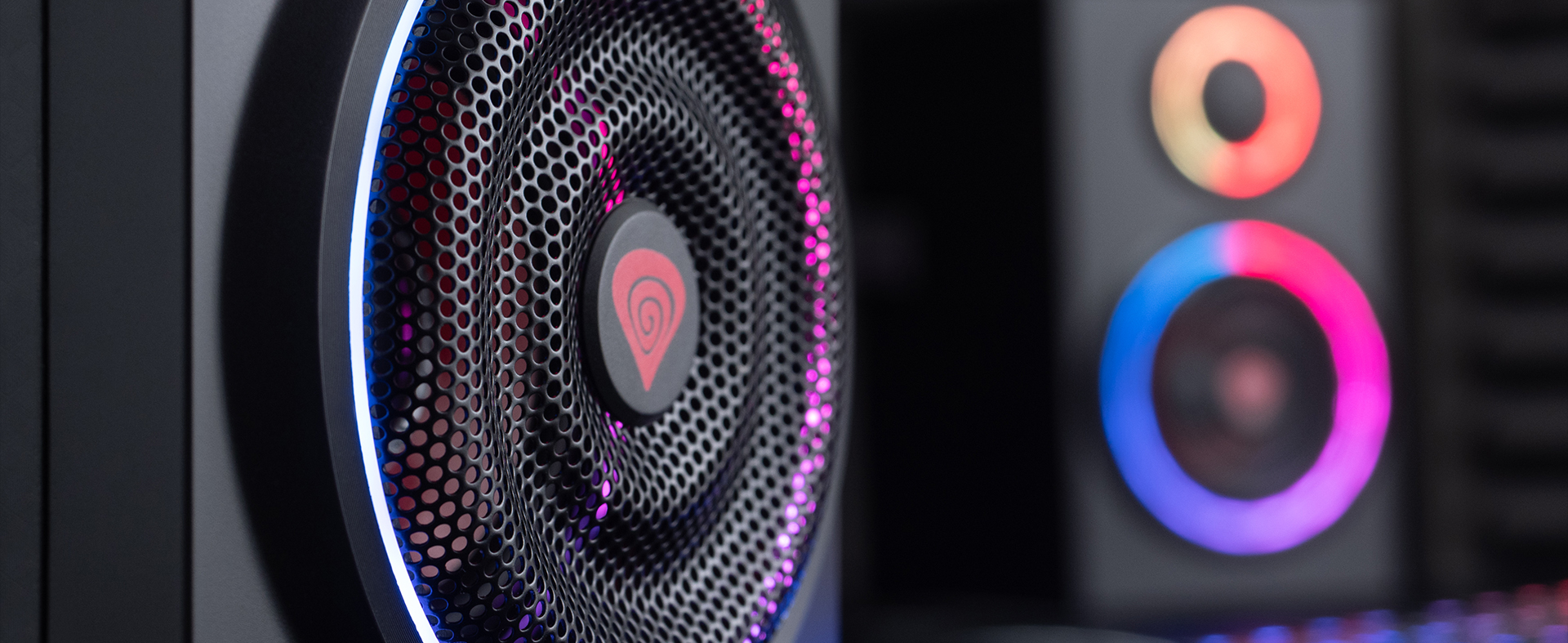 BASS REFLEX
A Bass Reflex system is a type of loudspeaker housing with a built-in vent, which provides extremely strong and perfectly reproduced bass. Discover the highest quality standard with Helium 300 BT and enjoy a new dimension of sound.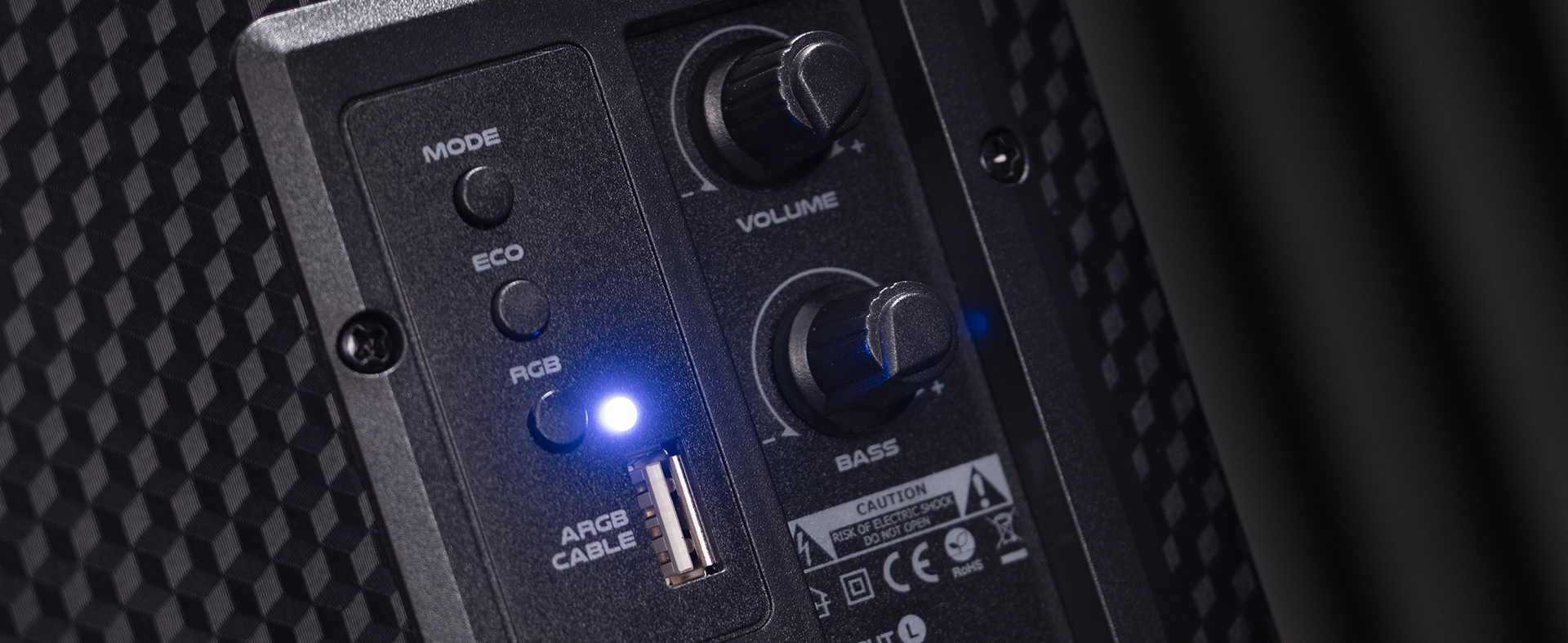 VOLUME AND BASS CONTROL
Take control of the sound and adjust it to your preferences! The advanced side panel allows you to adjust the volume and bass, so you can easily adjust their settings at any time. Don't compromise and choose a sound that will meet your expectations!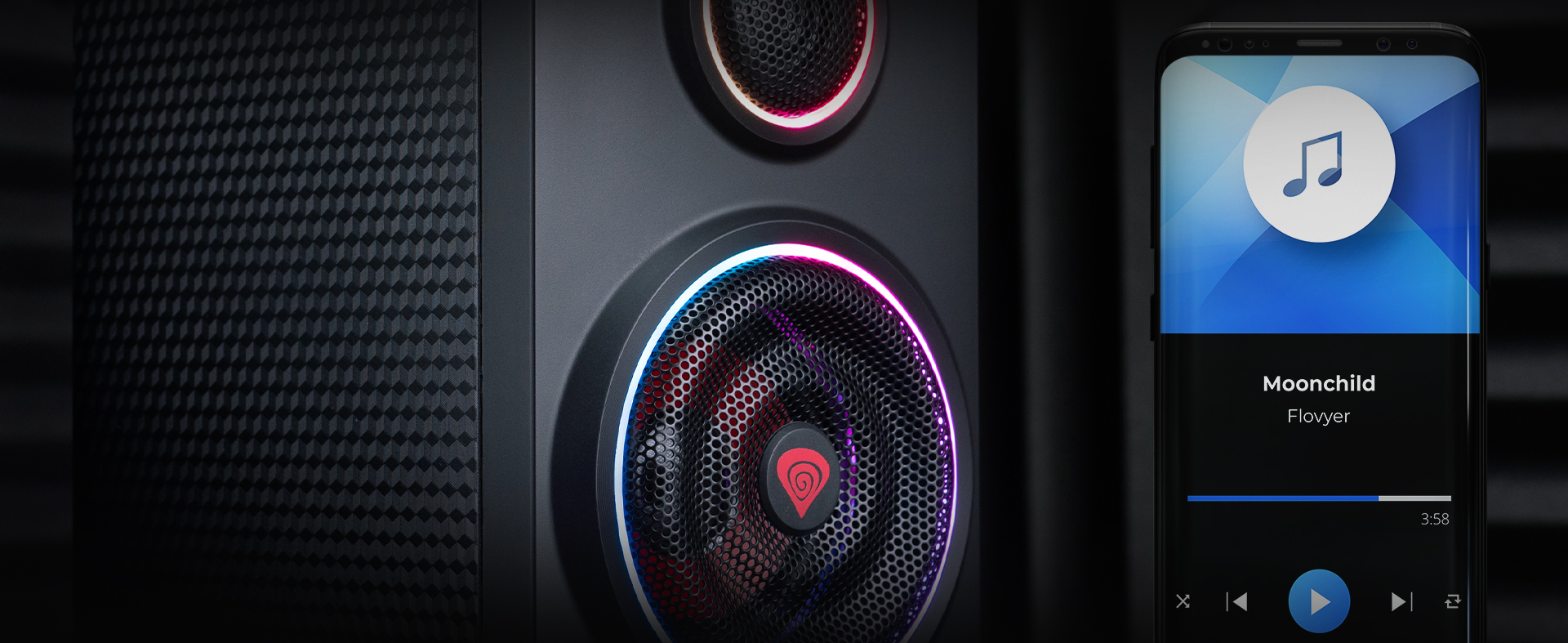 BLUETOOTH 5.0
Bluetooth connectivity guarantees versatility. Thanks to it, you can use the speakers without any problems even when you are not using the computer. Pair Helium 300 BT with your phone, tablet or other device and enjoy great sound regardless of what equipment you use.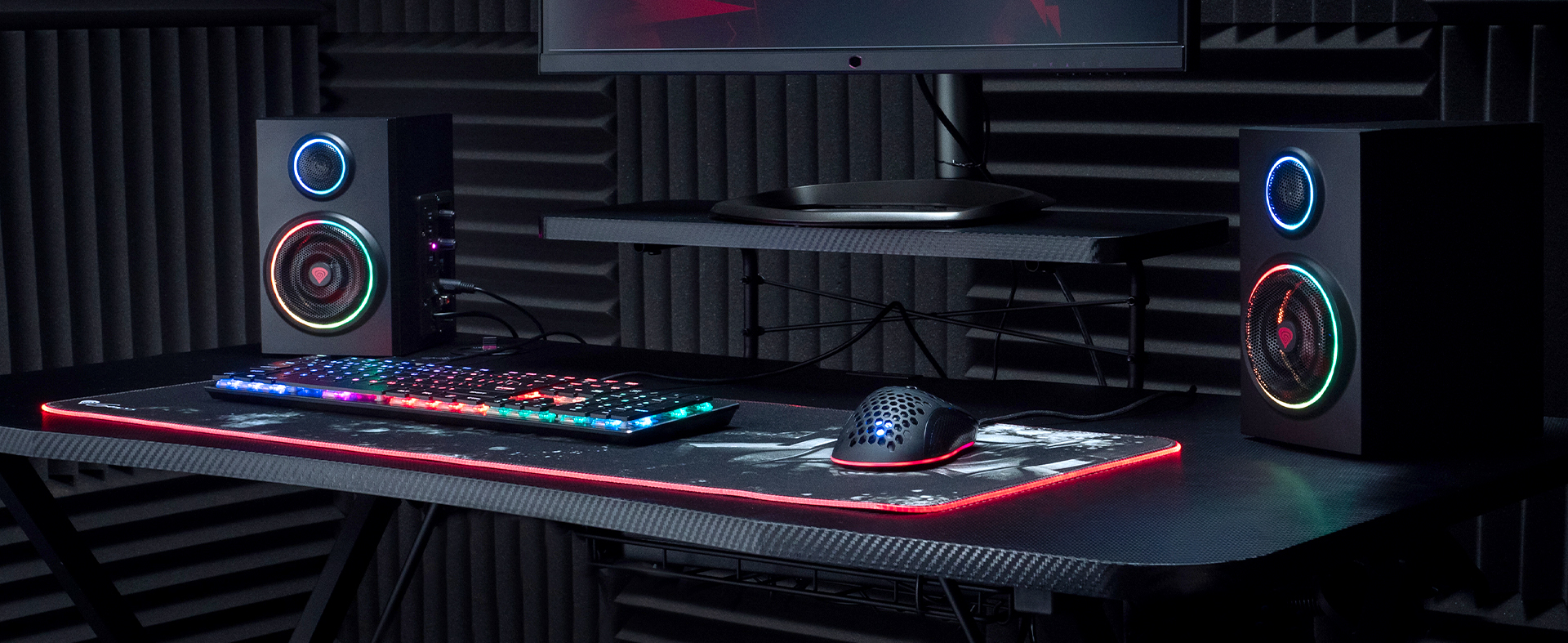 ORIGINAL DESIGN
The elegant black design makes the speakers extremely versatile and will successfully complement any gaming stand. The matte carbon finish in combination with the phenomenal backlight is eye-catching and lets you win in style.