Added since: 2021-05-17 Print
GAMING CHAIR GENESIS NITRO 650 HOWLITE WHITE

Manufacturer:
Impakt code:
Z31820
Manufacturer code:
NFG-1849
EAN:

5901969432329

Warranty:
24 months
Unit measure:
PC.
Number of items in a package:
1
Extended warranty:
Not available
Product description
Features
Download
Hi-Res
Replacement
Accessiories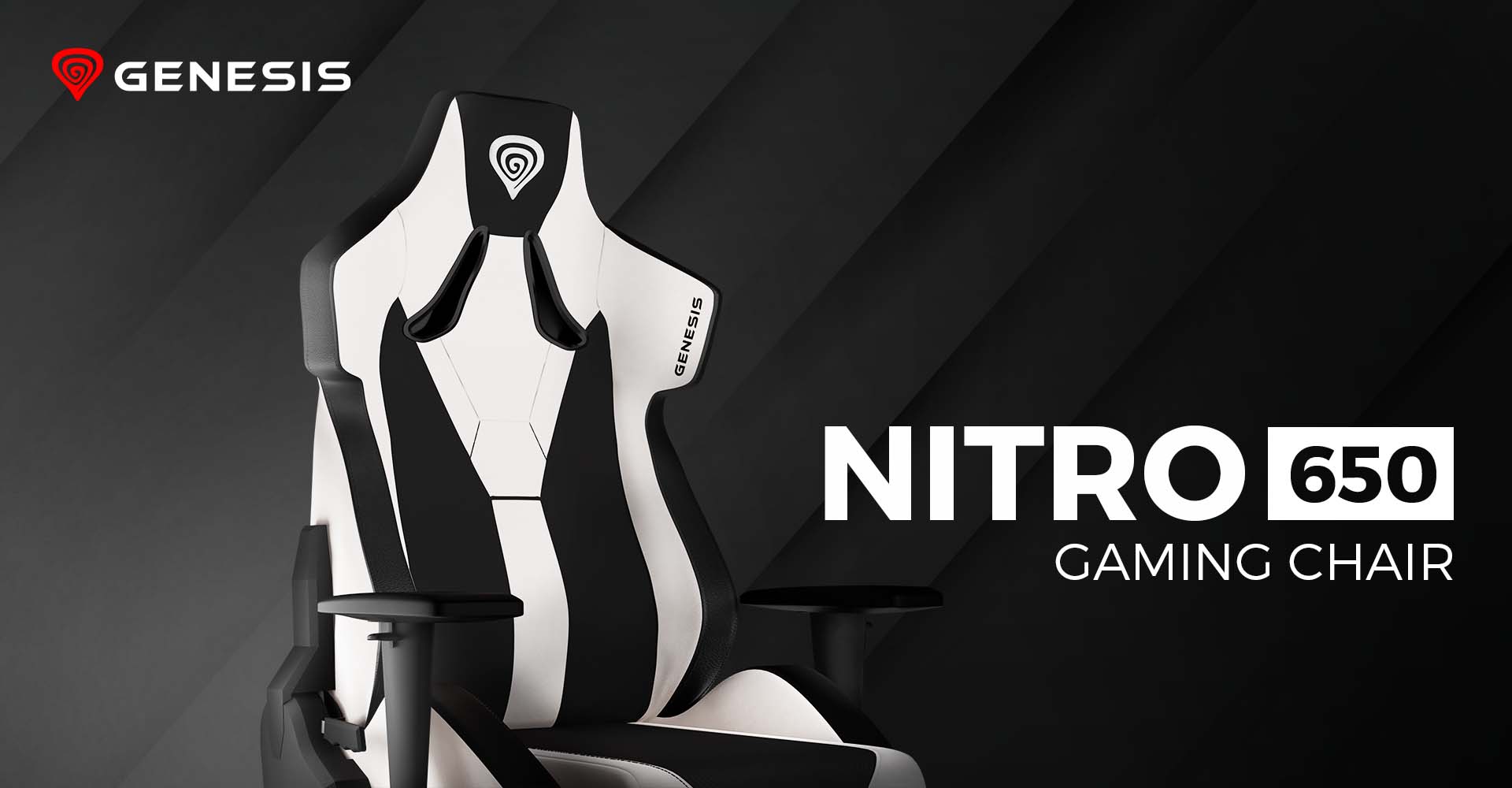 We'd like to present you an innovative gaming chair, the ergonomic solutions of which will deliver great comfort during many hours of gameplay. Nitro 650 perfectly adapts to different types of postures, thanks to this you will forget about the discomforts associated with prolonged sitting in a sitting position. A robust structure combined with a timeless design in two colours adds serious gaming character to any space.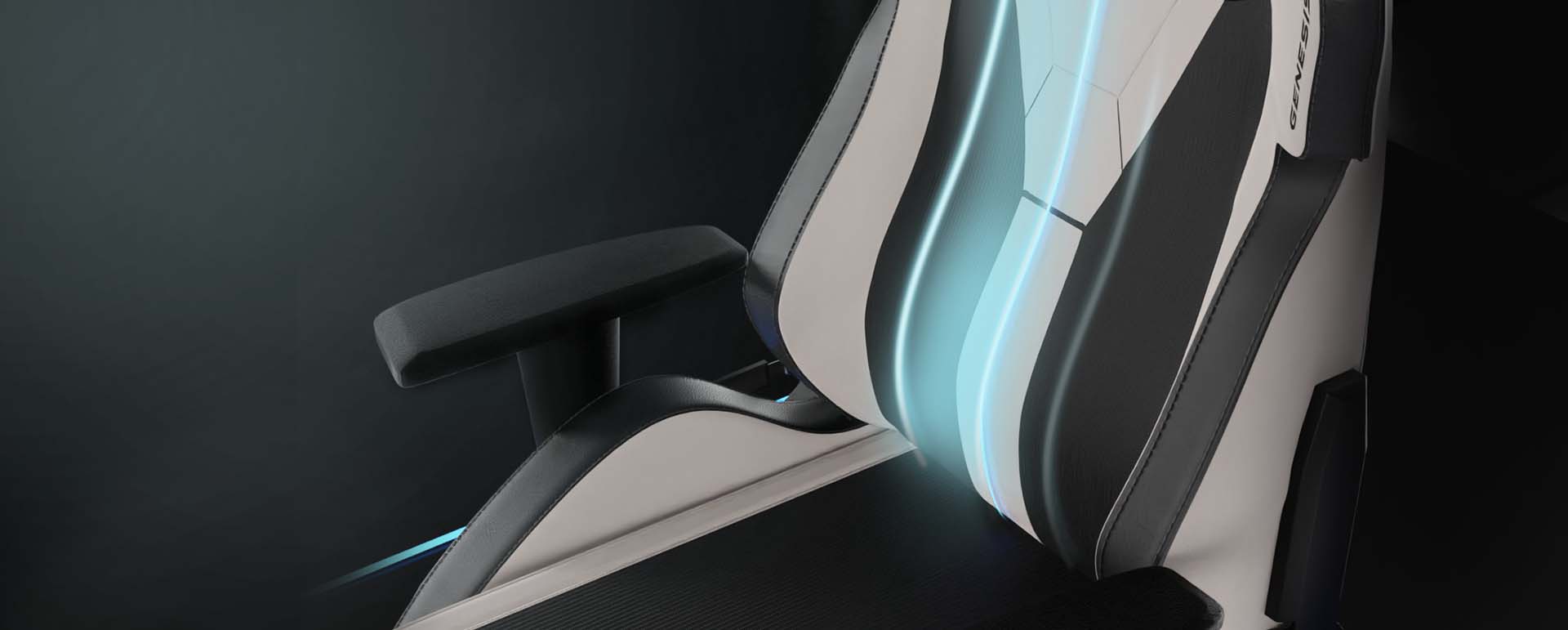 ERGONOMIC DESIGN
Nitro 650 has profiled sections: lumbar and headrest, which ensure proper body support and help the spine in maintaining proper posture. What's more, height adjustment function allows you to precisely adjust the position to your height and the height of the desk . Thanks to this, even after long hours in front of the screen, you will experience stability and comfort.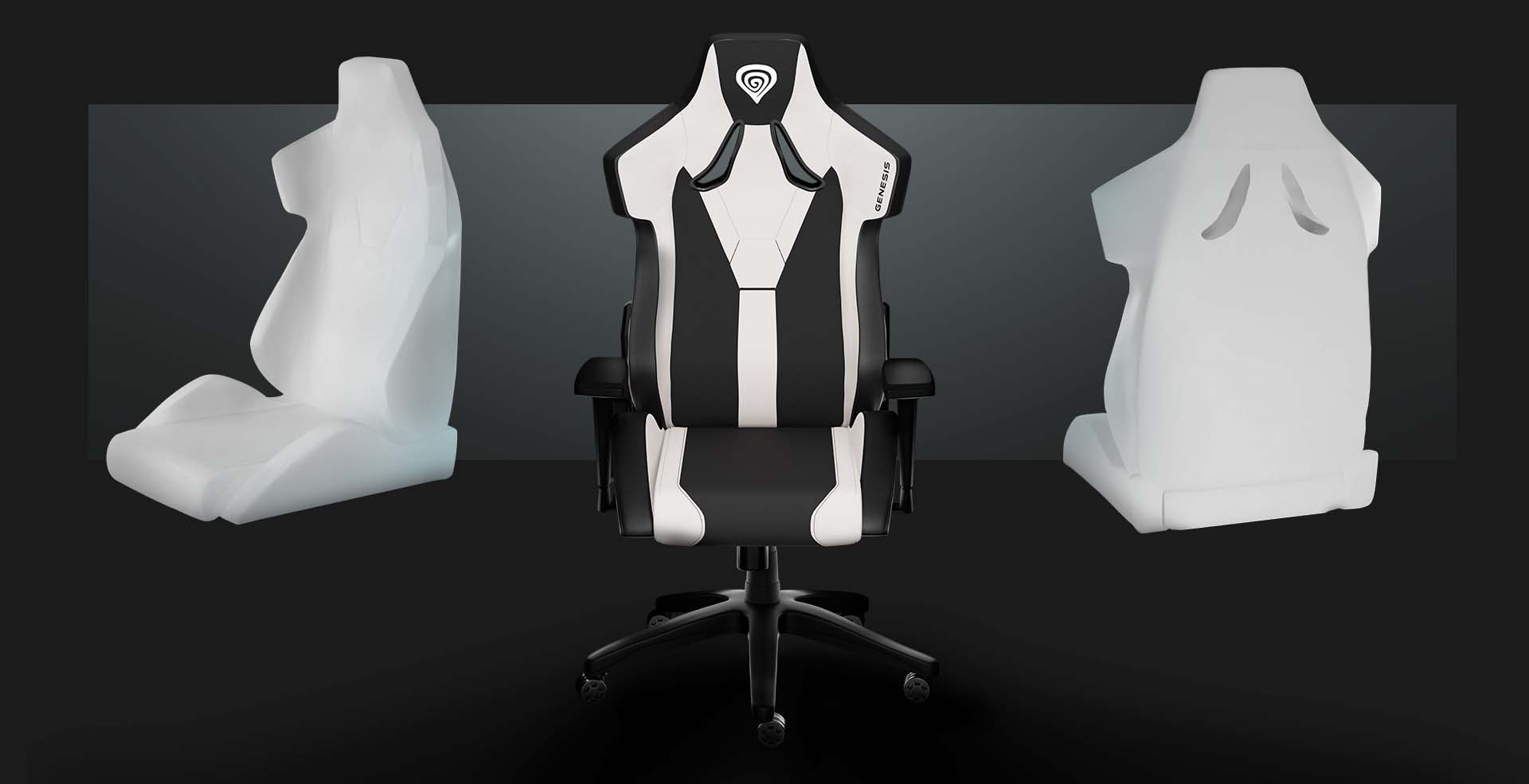 SOLID WORKMANSHIP
The chair is made of ecological leather and special fabric characterized by unparalleled abrasion resistance. Inside, there is a high-quality foam that will perfectly fit your body and provide a comfortable seating position for many years of use.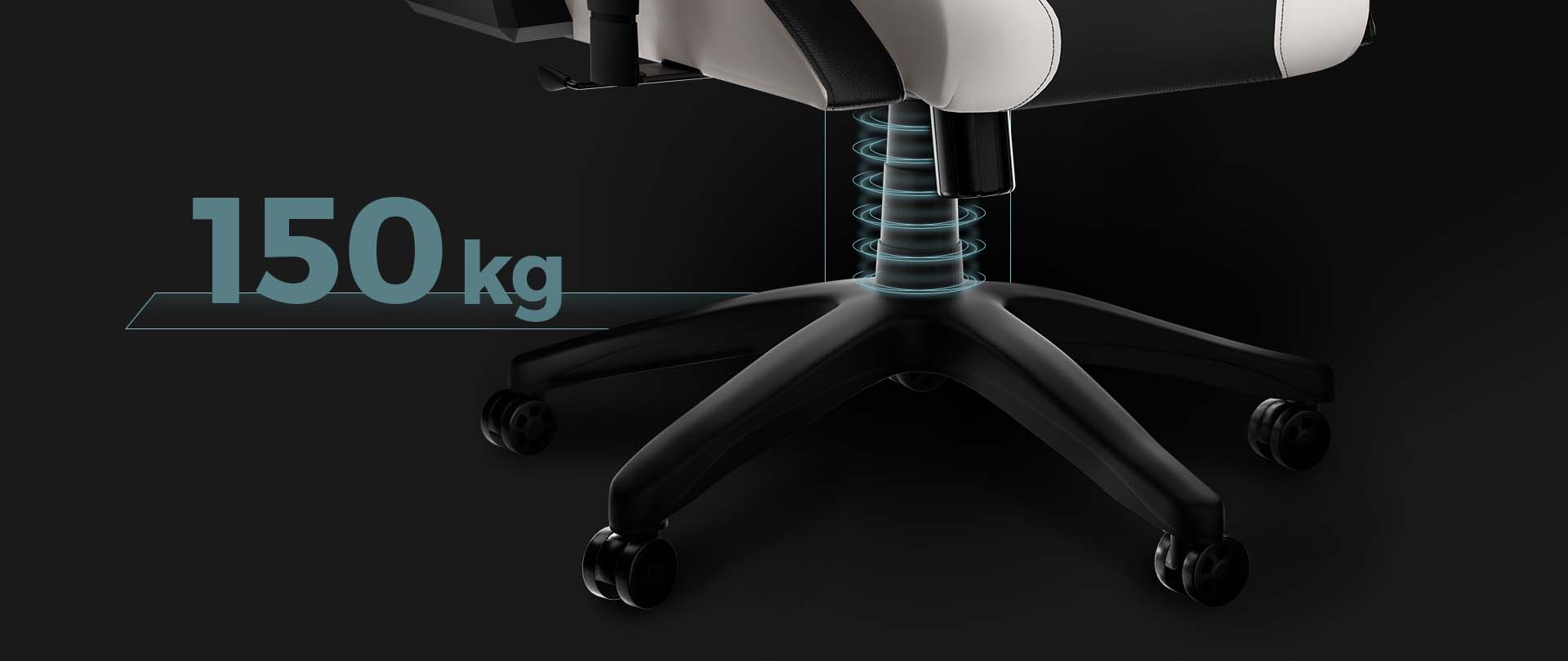 STRONG BASE
Robust construction and durable five-arm base deliver remarkable stability. Thanks to the top class gas lift rated at 150 kg, it will ensure safety even during the most dynamic movements. In addition, the chair is equipped with large wheels, the coating of which will effectively protect the floor surface against scratches.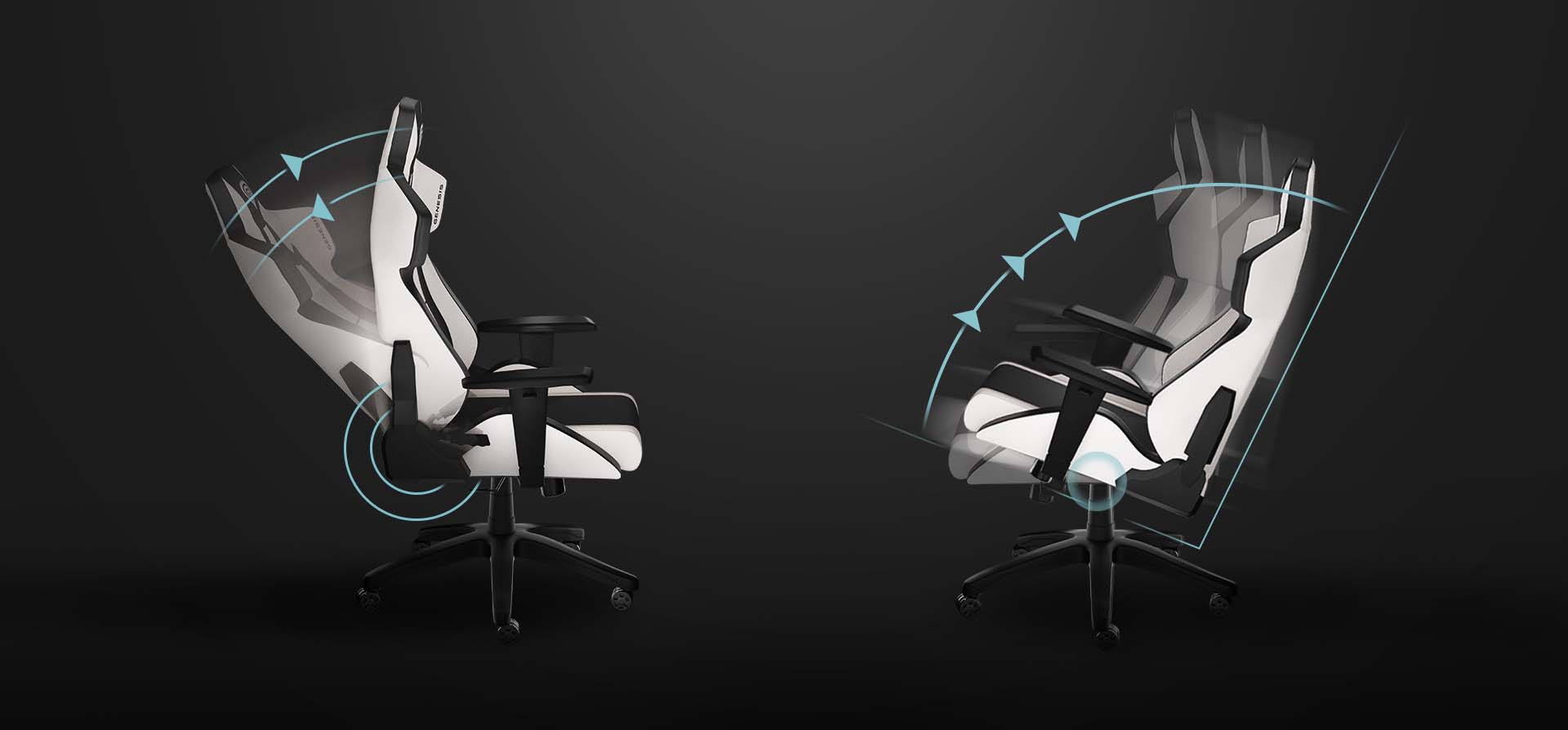 ADVANCED SOLUTIONS
The up / down adjustable armrests will allow you to conveniently adjust the setting to your preferences and relieve the shoulders during the game. Proper rest after a demanding battle is guaranteed by the rocking function and the ability to change the angle of the backrest. Give yourself a moment of relaxation, loosen up and come back to the battlefield stronger than ever before!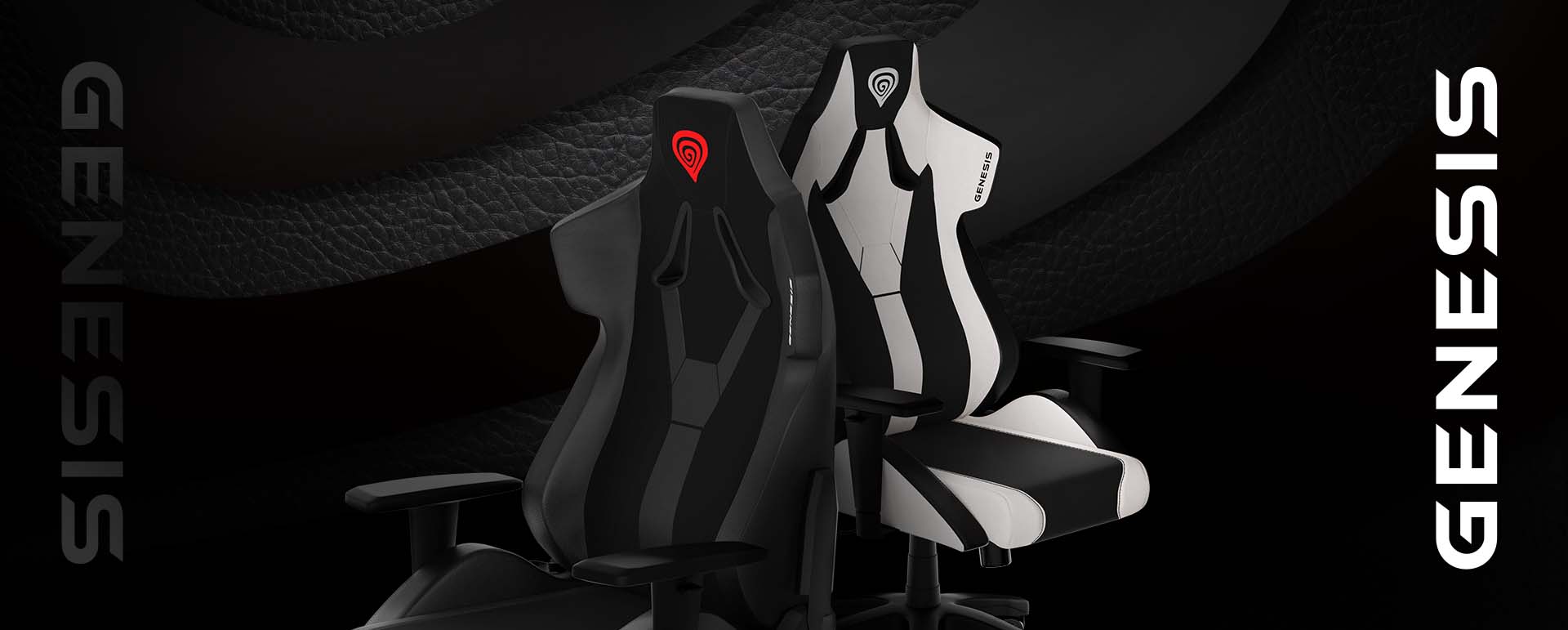 WINNING DESIGN
Nitro 650 is an chair with appearance that will delight even the most demanding users. Choice of two colours will let you pick one that matches your gaming stand. Both the deep black of Nitro 650 Onyx Black and the impressive combination of black and white Nitro 650 Howlite White will let you play in unbelievable style.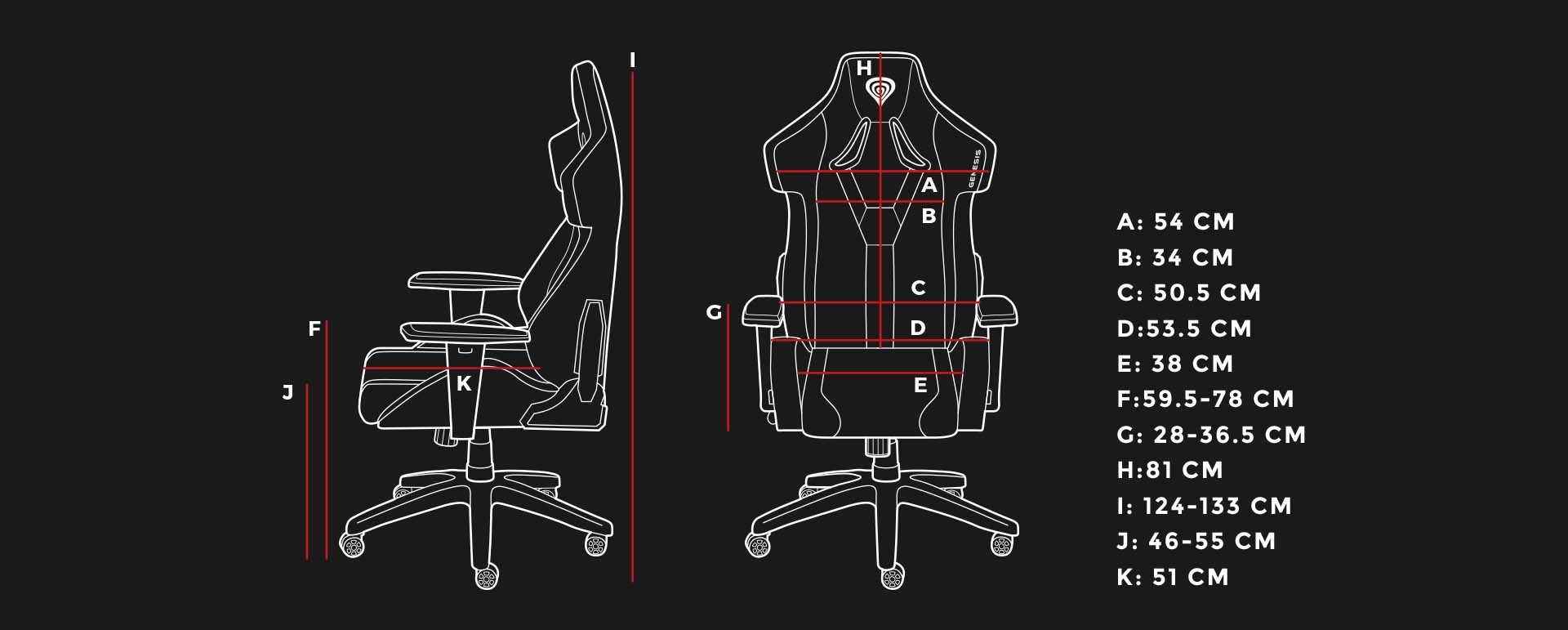 | | |
| --- | --- |
| Upholstery material | Fabric, Eco-leather |
| Base material | Nylon |
| Wheel material | Nylon |
| Colour | Black, White |
| Chair mechanism | Buttefly |
| Angle of the backrest | 90 - 135 ° |
| Gaslift | Class 4 |
| Functions | Reclining seat, Adjustable armrests, Adjustable height, Rocking function |
| Armrest | Adjustables, 1D |
| Illumination | No |
| Recommended height | 160 - 195 cm |
| Acceptable weight | 150 kg |
| Seat depth | 51 cm |
| Seat width | 53.5 cm |
| Backrest width | 54 cm |
| Backrest height | 81 cm |
| Seat height | 124 - 133 cm |
| Adjustable seat height | 46 - 55 cm |
| Height of armrests | 28 - 36.5 cm |
| Wheel size | 60 mm |
| Weight | 20 kg |