Added since: 2017-06-26 Print
ACCESS POINT ENGENIUS ENSTATION2 OUTDOOR N300 POE

Manufacturer:
Impakt code:
Z24163
Manufacturer code:
ENSTATION2
EAN:

6552160073690

Warranty:
24 months
Unit measure:
PC.
Package:
10
Extended warranty:
Not available
Product description
Features
Download
The Solution for High-Speed, Long-Distance, Wireless Connectivity2.4 GHz and 5 GHz Extreme Long-Range Outdoor Wireless Access Point/Client Bridge
The EnGenius EnStation is a family of Outdoor Access Point/Bridges designed to extend the wireless network over short and long distances and to substantially broaden wireless transmission ranges, delivering high bandwidth and wireless speeds in challenging, hard to
reach point-to-point and point-to-multipoint installations. EnStation is available in three models designed to meet various deployment needs: EnStationAC 11ac 5 GHz, EnStation5 N300 5 GHz and EnStation2 N300 2.4 GHz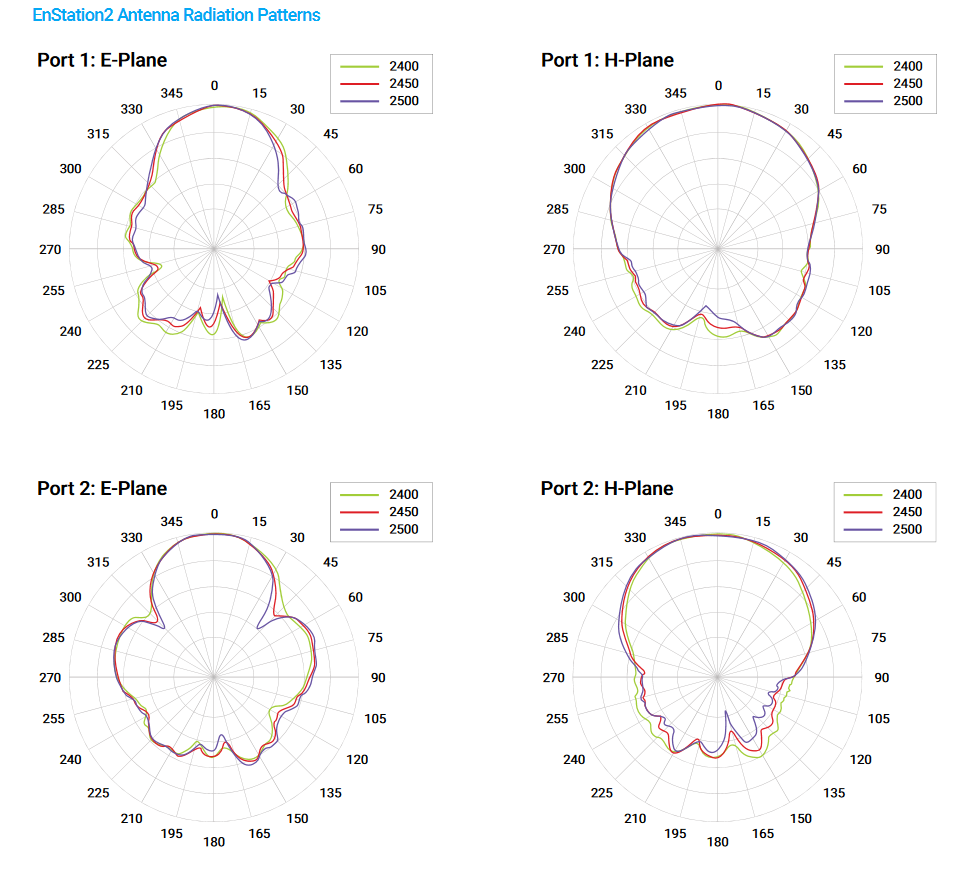 EnStation2
The 2.4 GHz EnStation2 reaching 802.11n wireless speeds up to 300 Mbps, and 90Mb/s speeds at 1 mile; creating a dependable wireless network over long distances.
Going the Distance
All EnStation models feature 26 dBi output power and high receive sensitivity, coupled with embedded high-gain directional antennas that emit a narrow signal beam to deliver stable robust connectivity, optimal bandwidth and high speed data rates over extremely long distances — up to 5 miles in clear line-of-sight point-to-point deployments.
EnStation extends the wireless network across large campus environments, over vast acreage in parks and recreational facilities, industrial, farming and ranching properties; in sizable indoor structures like arenas, shopping malls, warehouses and convention centers and in other challenging settings.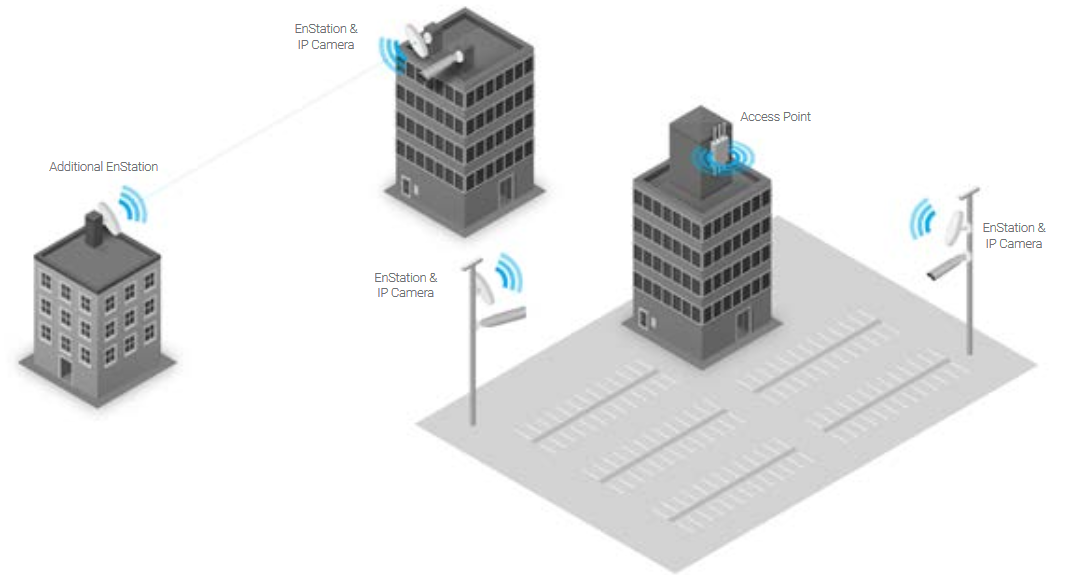 Install Virtually Anywhere
With enhanced power options, EnStation supports Power-over- Ethernet extending power up to 328 feet (100 m) away from a power outlet to EnStation's mounting location, such as high atop rooftops, poles, rafters or other remote locations via its PoE Adapter or a compatible PoE Switch.
All EnStation units include a PoE-compatible Power-over-Ethernet (PoE) adapter. EnStationAC is able to power PoE-compliant devices such as an IP Camera or Access Point directly via its secondary Gigabit PoE pass through port.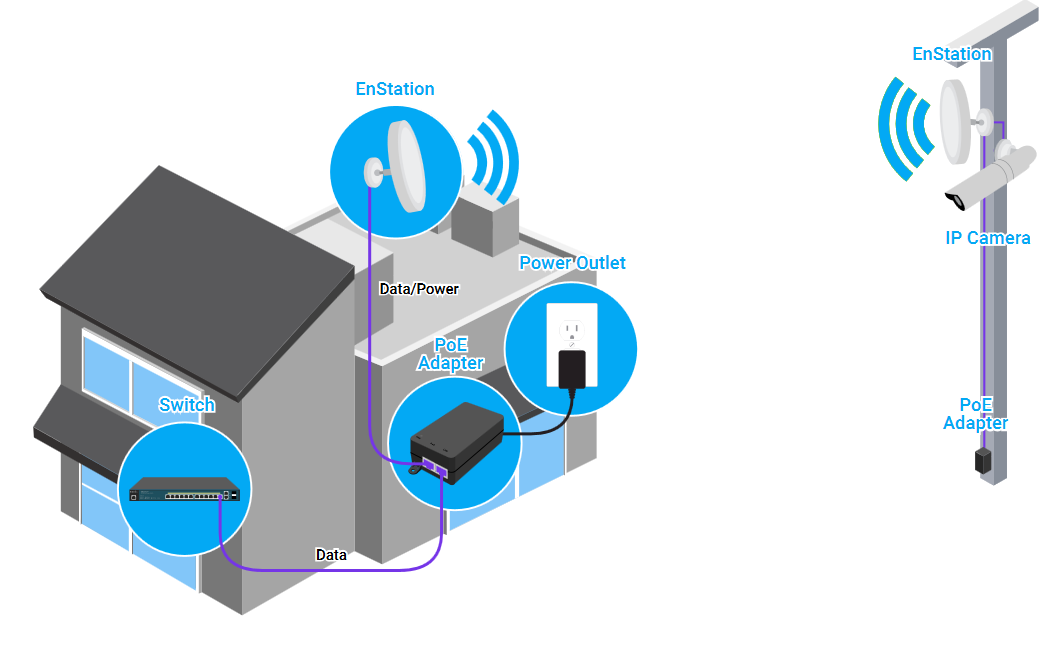 Features
- High-Gain Antennas Extend Wireless Networks Up-to 5-miles Point-to-Point
- 802.11n Wireless Speeds to 300 Mbps; to 90 Mbps at 1 Mile
- Optimal Bandwidth Supports Heavy Video Application Delivery OverLong Distances
- Point-to-Point & Point-to-Multipoint Connectivity Over Large Distances
- EnStationAC Features a Secondary 802.3af-Compliant PoE Port to Power Remote IP Cameras or APs
- 360-Degree 3-Axis Pivoting Arm Locks for Precise Alignment
- Focused Narrow Wireless Beam Reduces Frequency Interference for Long-Range Transmissions
- PoE Support & Included Injector Extends Power to Unwired Areas up to 328-ft./100m
- IP55-Rated Waterproof & Dustproof Casing Withstands Harsh Environments
- Flexible Deployment Modes Include: AP, Client Bridge or WDS Bridge
Wireless standards
IEE 802.11b/g/n 2.4GHz
Number of ports
LAN - 100MB X2
Transmission speed 2.4Ghz
300 Mbps
Operation modes
AP

Client Bridge

WDS
Antenna type
Internal
Number of antennas
2
Antenna power
13 dBi
Weight
460 g
Width
190 mm
Height
38 mm
Weatherproof rating
IP55