Created: Jan 15, 2020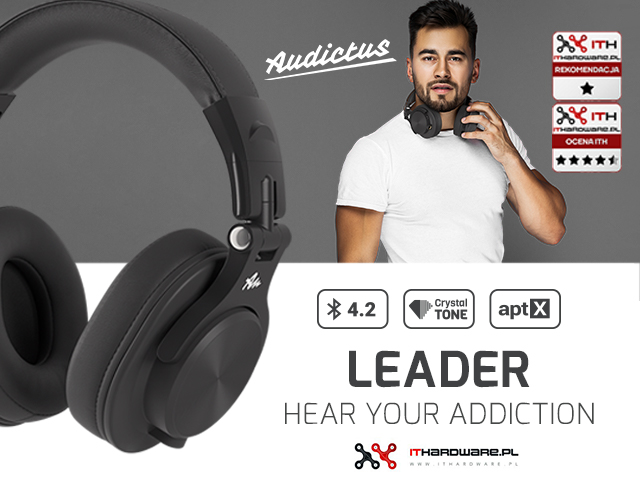 A very popular portal ithardware.pl, engaged in testing of new technical or gaming products, has published a review of the newest Audictus headphones – Leader.
The author carefully gets acquainted with the model, evaluating it in all respects from appearance to performance.
Audictus Leader is an over-the-ear headset that uses Bluetooth 4.2 wireless connection with support for EDR technology and the aptX-LL codec to transmit the signal.
The headphones have high quality, good performance, versatile design and stylish packaging. Due to these facts we can surely admit, that Leader is suitable for everyday use, but not only.
Durable, stylish and functional headphones get a high marks from the author and definitely recommended by the ithardware.pl.

Sugested products: