Created: Mar 3, 2021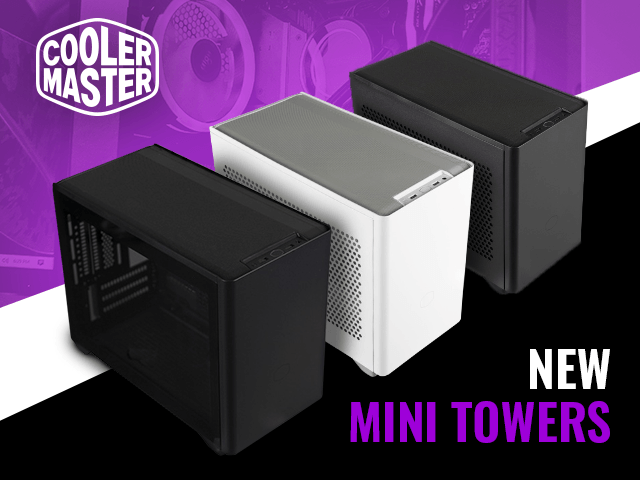 Cooler Master offers a wide range of innovative PC cases. The MasterBox ТК200 is a Mini Tower case that takes all the features found in ATX desktops and performs them in a smaller size. Impressive cooling capabilities in a space-saving design is a solution that will delight even the most demanding users!
The NR200 models are PC cases for efficient airflow. They allow to install up to 7 fans in each cooling configuration, which gives almost unlimited possibilities for cooling. The chassis also provide support for liquid cooling systems, thanks to the possibility of two ways water pump mounting. The design is compatible with Mini-ITX and Mini dtx motherboards, and the placement of the power supply at the front allows to mount a motherboard with a maximum size of 244x226 mm. All external panels and top mounted fans are secured with pins for easy removal, facilitating quick access to the internals without the use of tools
Discover the full range of Cooler Master NR200 PC cases:
- Freedom to configure components,
- efficient airflow,
- triple-slot GPU support,
- easy, tool-free access,
- full access from every side,
- support for multiple motherboards,
- factory support for liquid cooling systems,
- high quality materials,
- tempered glass side panel (case NR200P).
Discover Cooler Master NR200 cases and bet on completely new cooling possibilities!