Created: Nov 16, 2018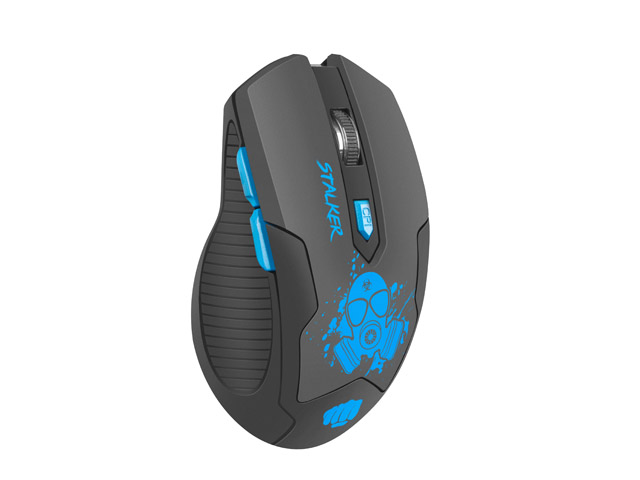 Good sensitivity, convenient shape, rubber finishing. Do you want something more? The Fury Stalker adds an affordable price and a lack of a cord to the mix.
The Fury series' products stand out from the crowd thanks to its recognizable design, which combines black, gray, and blue. The same thing can be said about the new product, called Stalker. Its name is a reference to the popular video game series. This should not surprise anyone, because the mouse is intended for fans of these games.
The Fury Stalker mouse uses an optical sensor with a maximum sensitivity of up to 2000 DPI. It can be regulated with a special switch located directly under the mouse wheel, between the main buttons. The other two settings are 1200 and 1600 DPI, which are especially suitable for gamers who like to hide in the shadows holding weapons of considerable range.
A mouse is not only a sensor, but most of all convenience of use. The Fury Stalker boasts an ergonomic shape and a rubber finishing, which prevents the mouse from sliding in the hand. The mouse has low weight (90 g), so that even after long gaming sessions your wrists won't hurt. Its comfort of use is further boosted by especially located buttons, conveniently placed under the user's thumb.
What makes the Fury Stalker stand out from the crowd is its main feature: it's a cordless device. Its range of 10 m means that you can use the mouse when the computer is connected to a TV and play just like on a console.