Created: Jul 8, 2020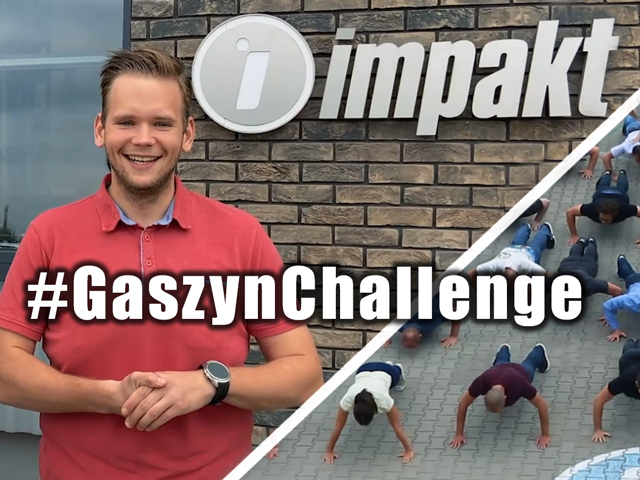 We would like to thank Action S. A. for nominating us to the #GaszynChallenge, a nationwide campaign to raise money for those most affected and people in need.
The Impakt staff were happy to take the opportunity and join in the challenge by performing push-ups together for the ultimate goal.
A video of the Impakt team taking on the challenge can be seen at the link below:
https://youtu.be/rhOCf0_OQek
The challenge proved its positive firepower, as all the necessary amount for the sick Wojtek was raised. We wish him a fast recovery! So we decided to take part in the challenge to support tiny Tosia.
We encourage everyone to help and participate in the fundraising.
Links to the collection: https://www.siepomaga.pl/antosia
For our side, we nominate for the #GaszynChallenge: TIM S.A., PLC Doradztwo Informatyczne and Anton RÖHR Logistyka Sp. z o. o.
Best regards,
Impakt S.A.