Created: Sep 4, 2019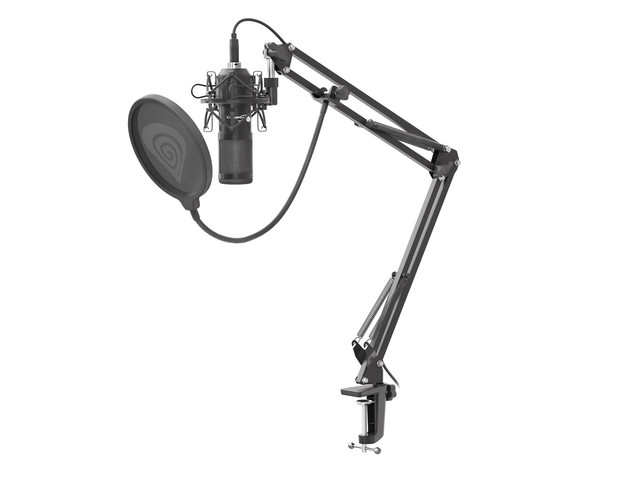 Radium 400, the latest item in the Genesis portfolio, is a studio microphone which provides clean, sound recording as well as high installation flexibility. The cardioid characteristic of the microphone makes the device record only the sound that flows in its direction, at the same time eliminating any background noises. This function will be especially useful for owners of mechanical keyboards, whose keys emit loud sounds when being pressed.
The microphone boasts a variety of use and installation functions. The manufacturer provides a truely comprehensive set, which allows all to start an adventure in sound recording or level up their hobby to a new, professional level. A fully configurable arm, the option to mount the device from the upper or lower side, as well as a long, 2.5 m cord allow the owner to set up the microphone in any way that is necessary.
An anti-shake basket, anti-noise sponge, and pop-filter, on the other hand, translate into streaming or recording of clean sound, devoid of background noises. Genesis says that high quality materials and modern design will satisfy all internet creators.
Sugested products: