Created: Mar 12, 2020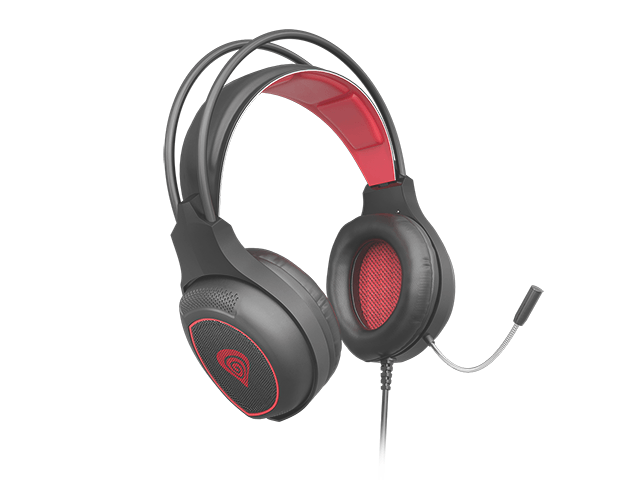 The Genesis Radon 300 are a gaming headset with a great quality to price ratio. The manufacturer states that even though the device has comfortable earmuffs, LED illumination as well 7.1 surround sound, it has an affordable price.
The Genesis Radon 300 7.1 gaming headset are supposed to cost not much more than PLN 100. For that price users get a headset equipped with a circular microphone and an in-built 7.1 sound card. So the device provides surround sound, which will surely come in handy during playing games. The manufacturer says that the earmuffs made from eco-leather are comfortable and effectively suppress all background noise.
The Genesis Radon 300 are equipped with 40 mm dynamic transducers, which provide strong and distinct sound. Its volume can be modified with a knob located on one of the earmuffs. Red LED illumination adds a lot of gaming character to the headset. The manufacturer also remembered about structural durability and added a 2 m cable with a textile braid as well.