Created: Jun 14, 2021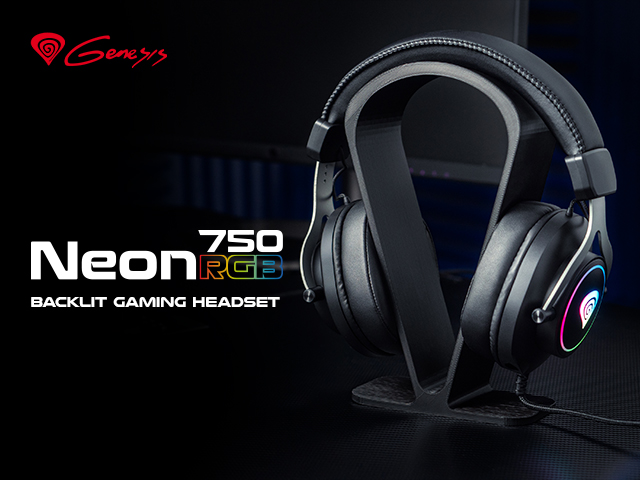 Genesis has expanded its offer with modern wired gaming headphones. Neon750 RGB is a combination of phenomenal backlighting and incredible sound quality that will give you competitive edge in any game.
The new model features large 50mm transducers for clear sound and accurate reproduction of both bass and treble. The detachable omni-circular microphone perfectly smooths out ambient noises, enabling impeccable communication with others. The ear cups and headband are covered with premium leather, which will comfortably surround your head with fantastic sound and provide comfort for years to come.
All the benefits of Genesis Neon 750 RGB:
- Volume control on the remote control,
- PRISMO RGB backlight,
- high-quality 50 mm transducers,
- ear cups and headbands covered with high-quality leather,
- detachable omni-circular microphone.
Don't wait any longer and present genesis Neon 750 RGB headphones to your customers today!