Created: Dec 15, 2020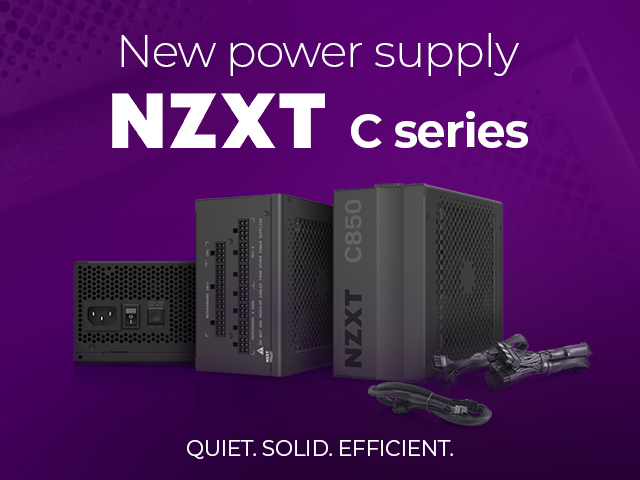 The NZX T brand has expanded its offer with an innovative series of power supplies. The modular design of the C series was created for players who are looking for functional and proven solutions that facilitate everyday gaming.
The new models are characterized by a safe and reliable power supply, at the same time giving remarkable performance and quiet operation. The zero speed mode allows for silencing the fan at low loads, which additionally enables longer operation. Thanks to the high-quality workmanship and a ten-year manufacturer's warranty, the C series power supplies guarantee both peace of mind as well as balanced and efficient power supply for the gaming station. The power supplies are fully compliant with the 80 PLUS Gold standard, which guarantees 90% efficiency and energy savings, as well as increasing the stability of the power supply system.
Discover the full potential of the NZXT C series power supplies:
- Safe power supply,
- modular design facilitating organization of cables,
- braided cables that are resistant to damage,
- effective cooling,
- 80 PLUS Gold certificate,
- 10- year manufacturer's warranty.
Do not hesitate and offer your customers NZXT C series power supplies today!