Created: Dec 10, 2021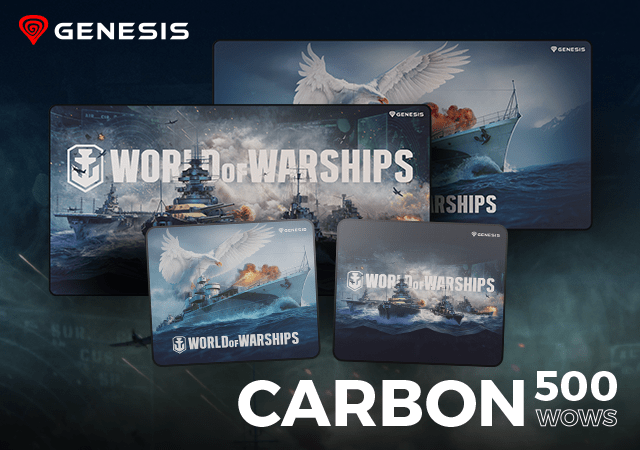 The Genesis brand has expanded its portfolio with a unique series of gaming pads developed in partnership with World of Warships. Unique graphics from the game will bring a truly unique look, and features such as a non-slip underside and "speed" surface will give the necessary stability on any surface giving smooth and even glide.
Each pad comes with unique in-game codes, invitation bonus code for new accounts and special bonus code for existing accounts. Both codes offer attractive bonuses for World of Warships players.
The series consists of four pads in two sizes, M and Maxi. Two size variants in combination with two graphic versions (Armada and Błyskawica) will allow you to pick the appropriate pad for your gaming stand.
Discover the most important features of the Carbon 500 WoW series:
- Two size variants: Maxi (900 x 450 mm) and M (300 x 250 mm),
- two unique graphics from the game World of Warships: Armada and Błyskawica,
- attractive bonuses for players,
- smooth speed surface,
- non-slip underside,
- stitched edges,
- waterproof top layer.
More about: Carbon 500 WoWs