Created: Mar 12, 2020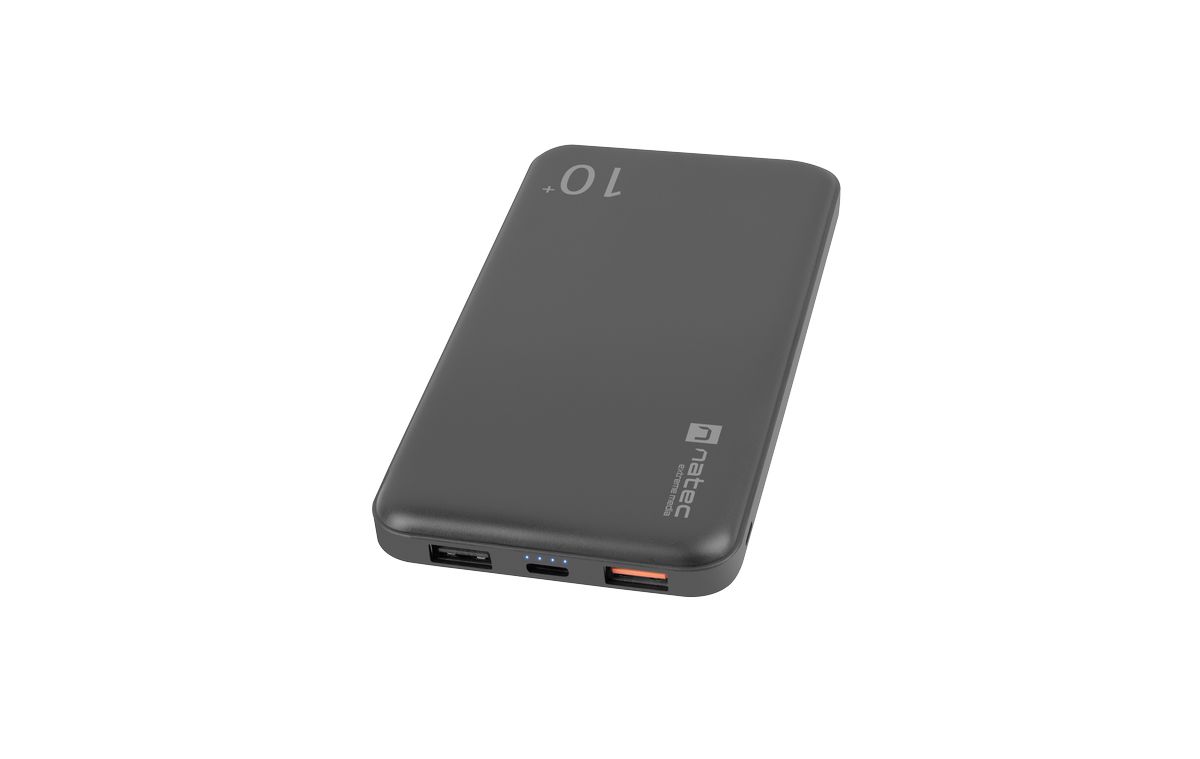 A battery that goes out of juice at the least suitable moment is what all modern devices have in common. Unfortunately, even if we have a charger with us, finding a power socket can be a difficult task. This is where power banks come in.
The Natec Trevi Compact and Trevi Pro are affordable power banks, which will fit in your bag or even jacket pocket. Each of them have 10 000 mAh capacity, allowing to charge two devices at the same time. It's enough to fully charge a modern smatphone a couple of times. More demanding users will especially like the Trevi Pro 10K model. It's a Power Delivery 18 W standard device with a USB-C in and out ports.
The power bank supports the FastCharge technology, which allows for speedy energy delivery to modern smartphones, even up to 50% in half an hour. All of this is closed in a flat and stylish casing. The Natec Trevi Compact is a more classic and affordable model. Just like the Pro, it's equipped with a set of LEDs, which inform the user about the power levels of the device.
The Natec Trevi Compact and Trevi Pro power banks are equipped with modules which adapt the intensity to the requirements of the charged devices. They also have in-build overload and short circuit protection solutions.