Added since: 2019-07-08 Print
RJ-45 FTP CAT6 PLUG 8P8C (20PCS) PASS THROUGH TYPE LANBERG

Manufacturer:
Impakt code:
Z29377
Manufacturer code:
PLS-6020EZ
EAN:

5901969424003

Warranty:
0 months
Unit measure:
PC.
Number of items in a package:
250
Extended warranty:
Not available
Product description
Features
Download
Hi-Res
Accessiories
Network plug pass through RJ45 Lanberg cat.6 (20pcs)FTP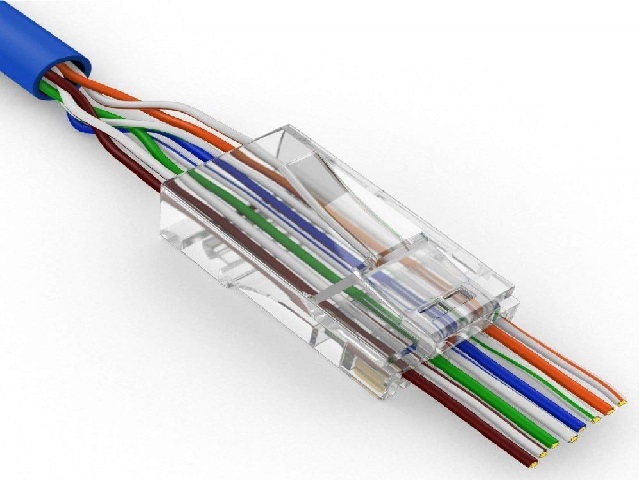 Set of 20 pcs of shielded pass through RJ-45 [8P8C] cat. 6 network plugs, intended mainly for FTP LAN cables.
We recommend NT-0204 crimper designed for pass through Lanberg plugs.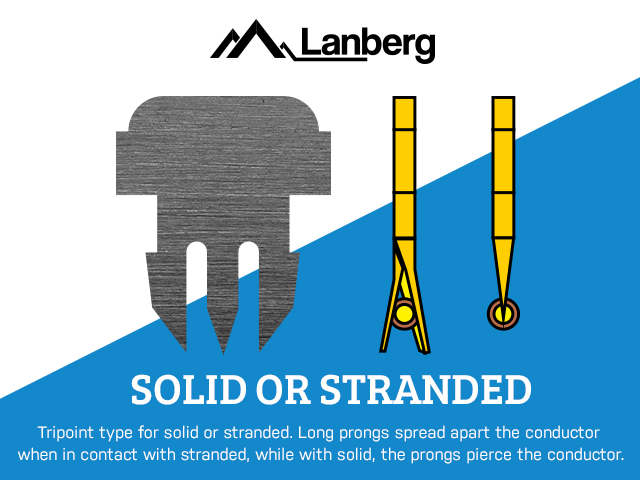 Due to the use of triple teeth (3 prongs), Lanberg connectors fit both types of Ethernet cables - solid and stranded.
The solid consists of one piece of metal wire (used for long-distance, structural installations).
The stranded consists of a bundle of thinner wires (such as patch cords, short-distance application).
ICT category
Cat. 6
Shielding type
F/UTP

Shielded twisted pair with foil

Connectors
RJ-45