Added since: 2020-09-03 Print
SURGE PROTECTOR NATEC BERCY 400 1.5M 5X FRENCH OUTLETS GREEN

Manufacturer:
Impakt code:
Z30868
Manufacturer code:
NSP-1717
EAN:

5901969431179

Warranty:
60 months
Unit measure:
PC.
Number of items in a package:
20
Extended warranty:
Not available
Product description
Features
Download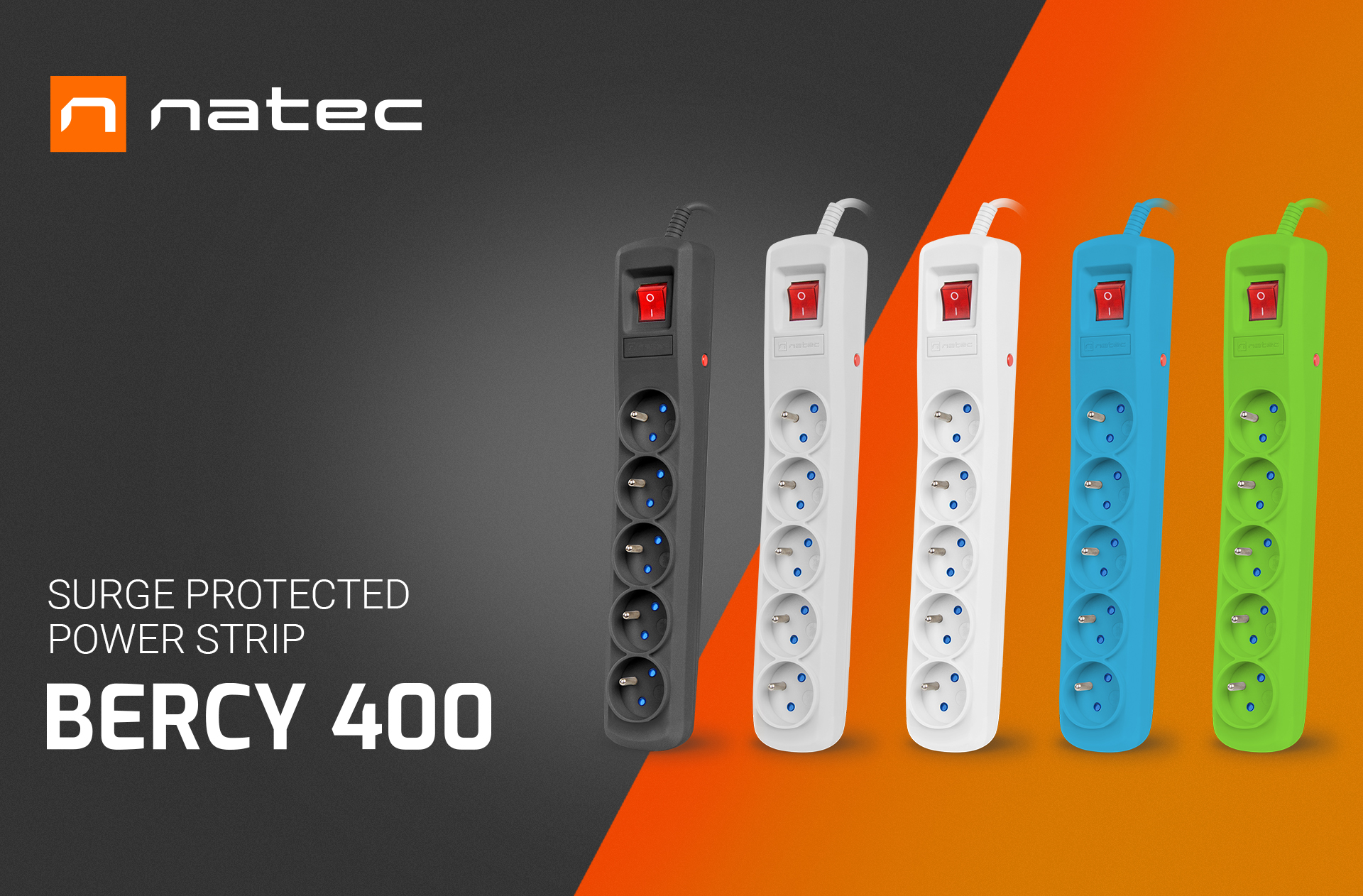 Solid and durable, surge protected power strip is an absolute must to guarantee safety of valuable electronic devices. Natec Bercy is a safety power strip designed to protect connected equipment against short circuits, overloads and overvoltage. For comprehensive protection, the strip has been enriched with an automatic fuse, a power switch and a childproof lock.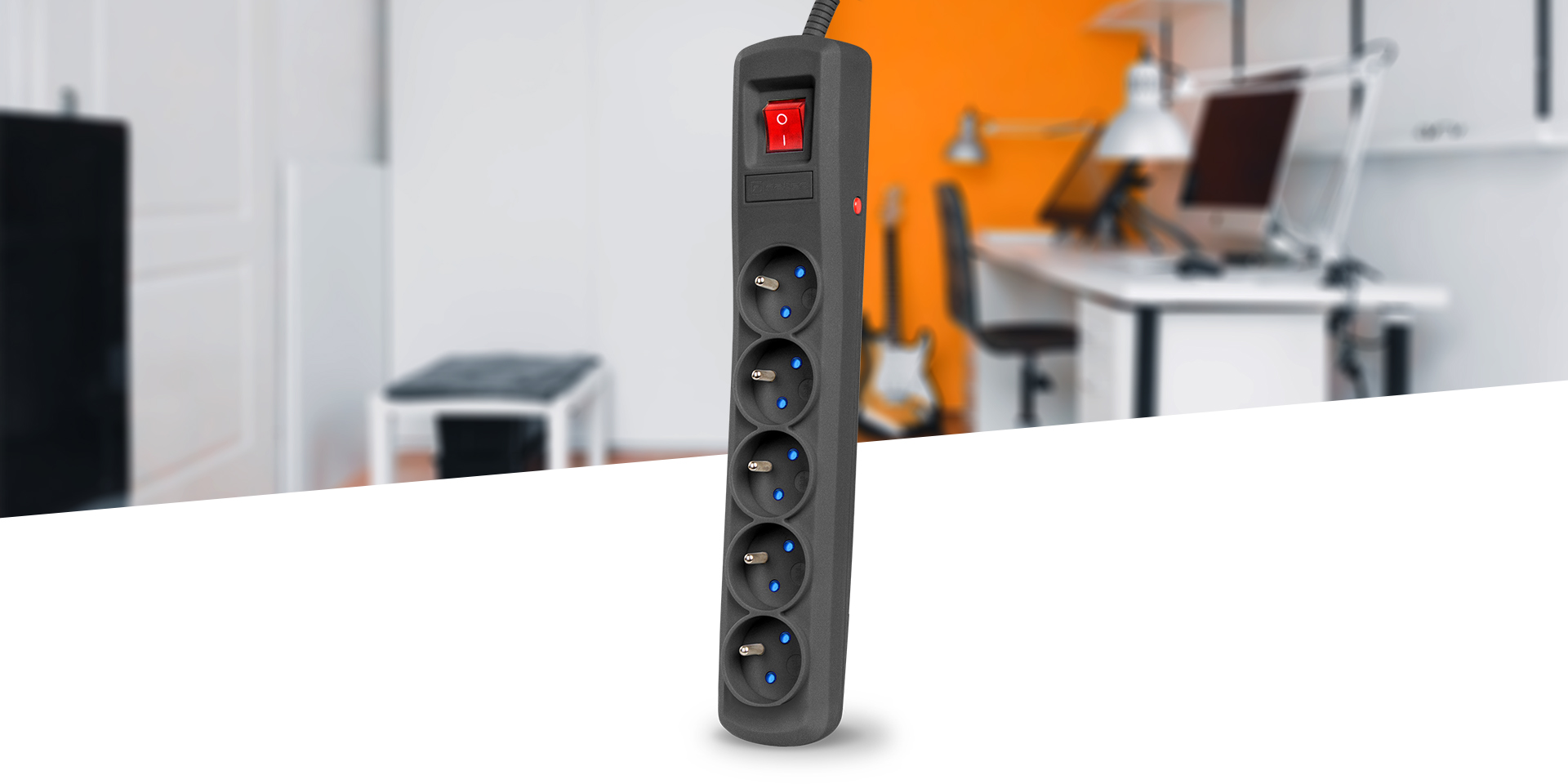 TWO STAGE VOLTAGE SECURITY
The product has a special system for short circuit and overvoltage protection. The reliability of the overvoltage protection system is additionally secured by a varistor. The two-stage security system, thanks to optimised breaking capacity is an effective protection against short circuit, overload and overvoltage.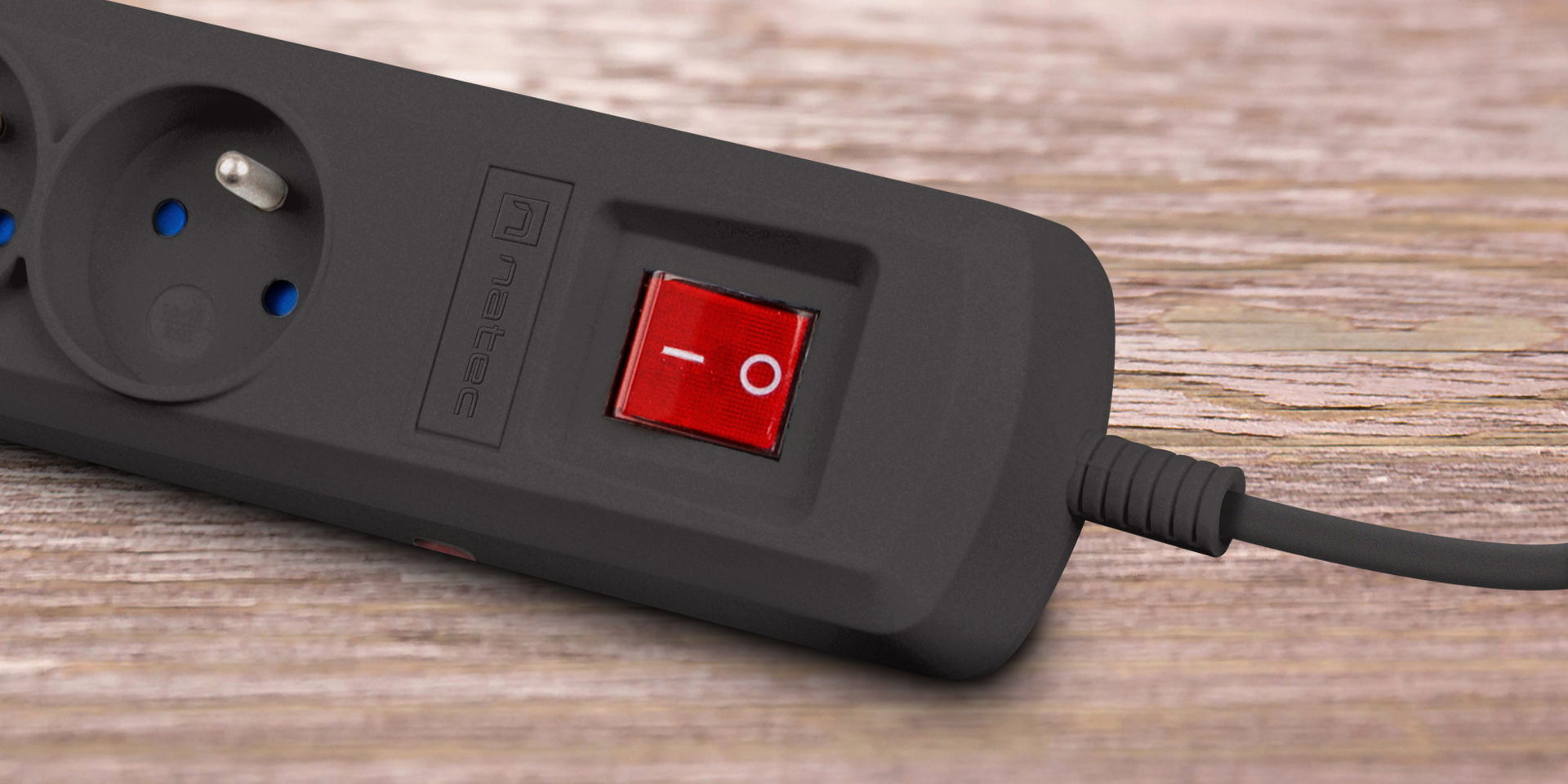 POWER SWITCH
Natec Bercy was enriched with a power switch. Thanks to this, the strip allows you to easily disconnect it from the power supply with a single button. This solution allows you to maintain full control over the equipment connected to the strip and saves energy.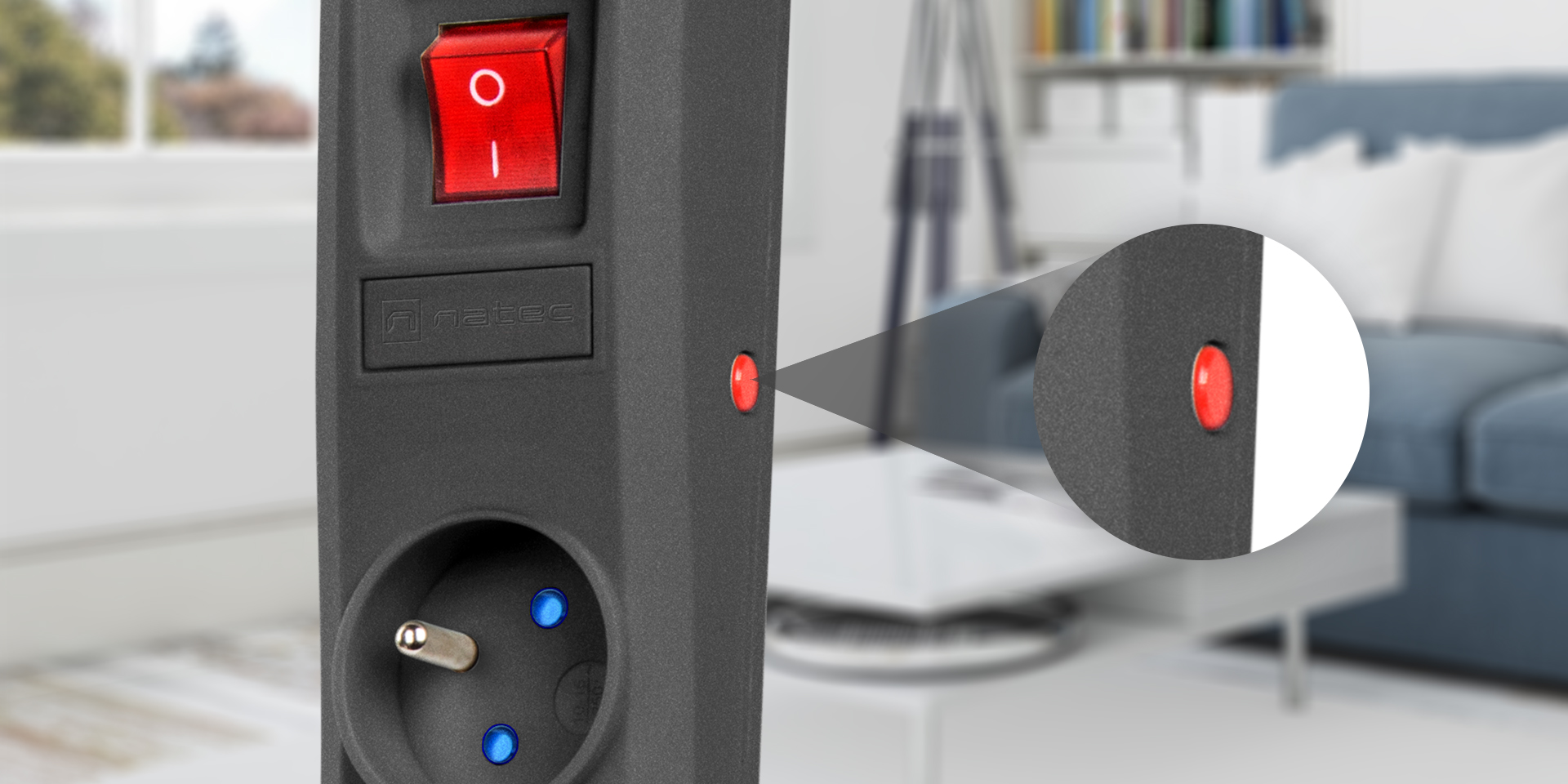 AUTOMATIC FUSE
The strip is equipped with a high-quality automatic fuse that will never need to be replaced. Its delayed action with a response time of 25 nanoseconds provides the highest level of protection in the event of electrical failure and also during voltage surges caused by lightning discharges.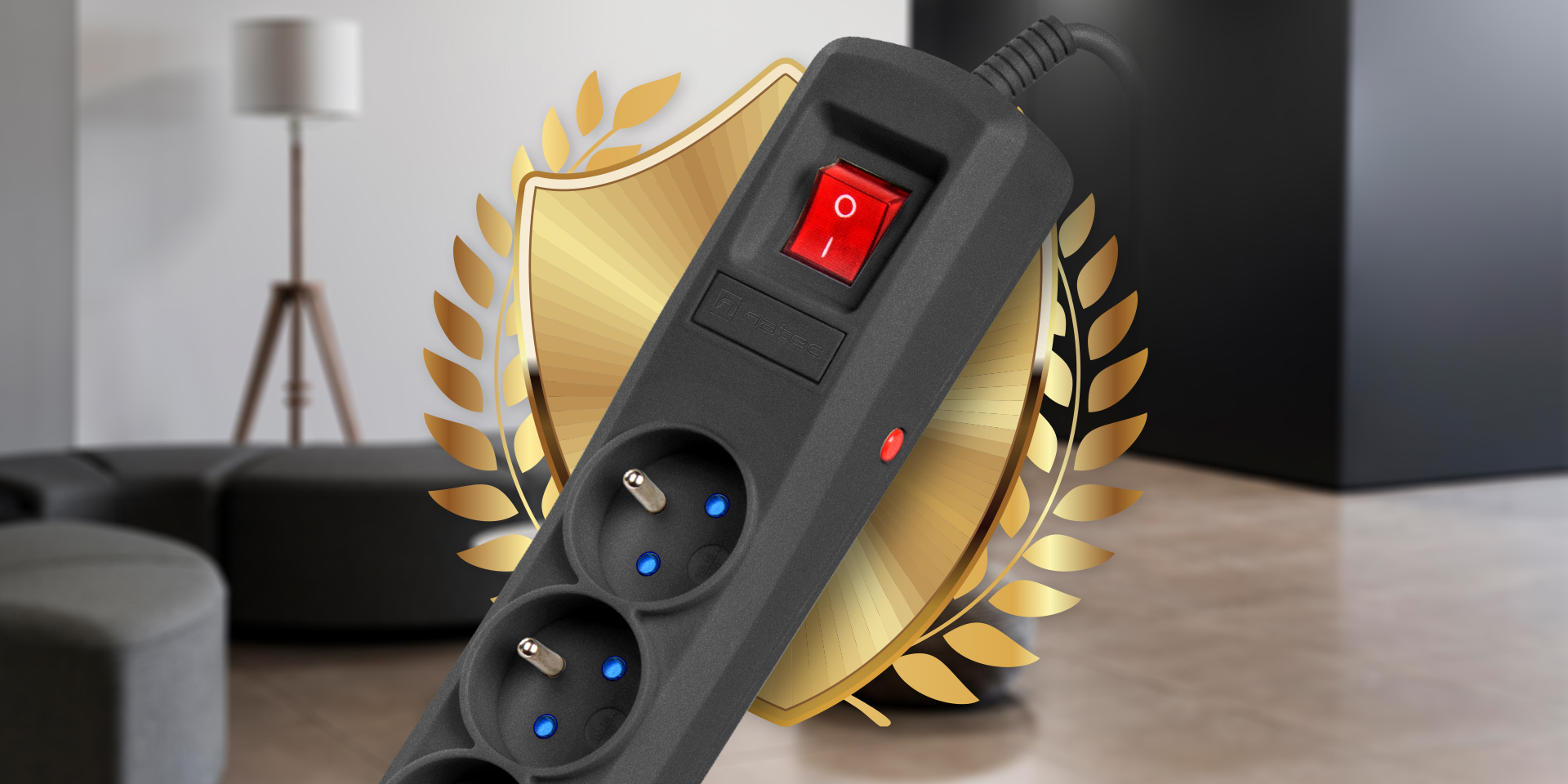 QUALITY ASSURED BY CERTIFICATES
Most of the components that make up the Natec Bercy power strip were manufactured in Poland. This gives a guarantee of durability and safety, which is confirmed by the numerous quality certificates that meet European Union standards. In addition, the strip is made of a self-extinguishing material, so it will not burn in a fire.
CHILD LOCK

Childproofing is a very important element for any surge protector. Natec Bercy has built-in protective screens of network sockets that will prevent the little ones from inserting various objects or fingers into the socket.
LIABILITY INSURANCE AND FIVE YEARS WARRANTY

For the safety of users, Natec Bercy is covered by third party liability insurance against damage caused by a defective product to the value of EUR 5,000. In addition, the strip has a five-year warranty protection, so you can be sure that it is the highest quality product that will serve you for years.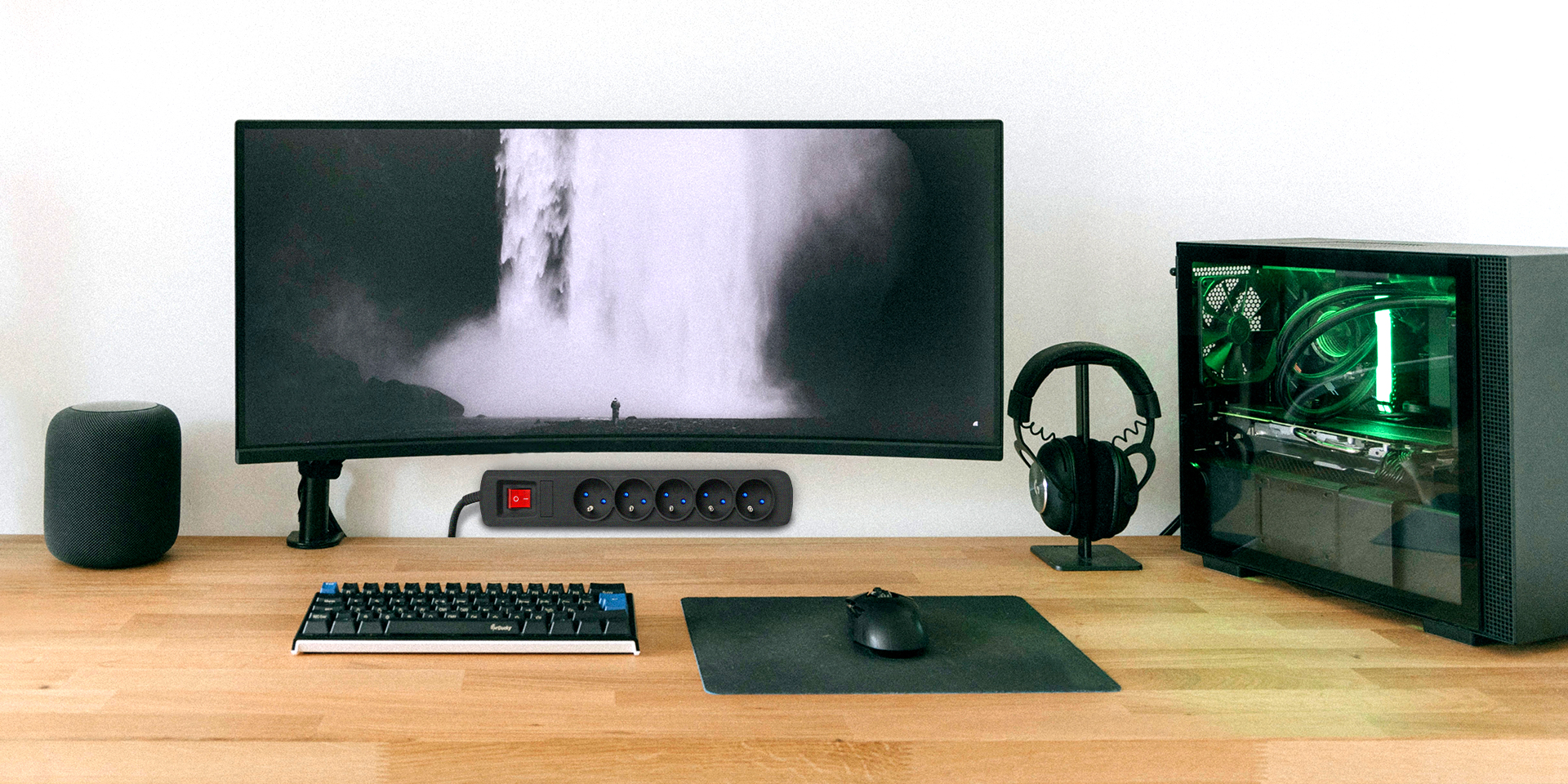 INSTALL IT HOW YOU WANT IT
The mounting holes that allow the board to be attached to the ground and furniture make it an extremely universal product. Compact dimensions and a 1.5-meter cable ensure that the strip will be perfect for any space.

| | |
| --- | --- |
| Outlet type | Type E |
| Number of outlets | 5 |
| Plug type | Uni-schuko |
| Current rate | 10 A |
| Cable length | 150 cm |
| Type of fuse | Automatic |
| Number of fuses | 1 |
| Fuse response time | 25 ns |
| Power | 2300 W |
| Protections | Surge protection, Overload protection, Short circuit protection |
| Insurance | Yes |
| Amount of insurance | 20 000 PLN, 5 000 EUR |
| Colour | Green |
| Specialized | Universal |
| Length | 320 mm |
| Width | 55 mm |
| Height | 50 mm |
| Weight | 0.44 kg |