Added since: 2017-07-07 Print
ACCESS POINT ENGENIUS ENS500-AC AC900

Manufacturer:
Impakt code:
Z24347
Manufacturer code:
ENS500-AC
EAN:

6552160084962

Warranty:
24 months
Unit measure:
PC.
Number of items in a package:
1
Extended warranty:
Not available
Product description
Features
EnTurbo™ Series Outdoor Advanced 11ac Wave 2 Access Points & Bridges

EnTurbo Outdoor Access Points and Bridges turbocharge high bandwidth wireless speed, coverage, and reliability in point-to-point and point-to-multipoint connections. EnTurbo makes powerful, next generation Wave 2, business-class Wi-Fi affordably accessible for small to mid-size businesses and large residences.

Turbocharged Performance

EnTurbo's powerful onboard Qualcomm® 717 MHz quad-core processors turbocharge wireless performance and efficiency with up to 30 percent faster throughput compared to 11ac Wave 1 3x3 access points. Combined with new 11ac technology, EnTurbo Access Points and Bridges maximize speed and performance, support greater user device capacity and enhanced connection reliability.

Next Generation Wireless Technology

Improve wireless performance to outdoor areas and point-to-point by replacing your old wireless with new, advanced 11ac Wave 2 Technology.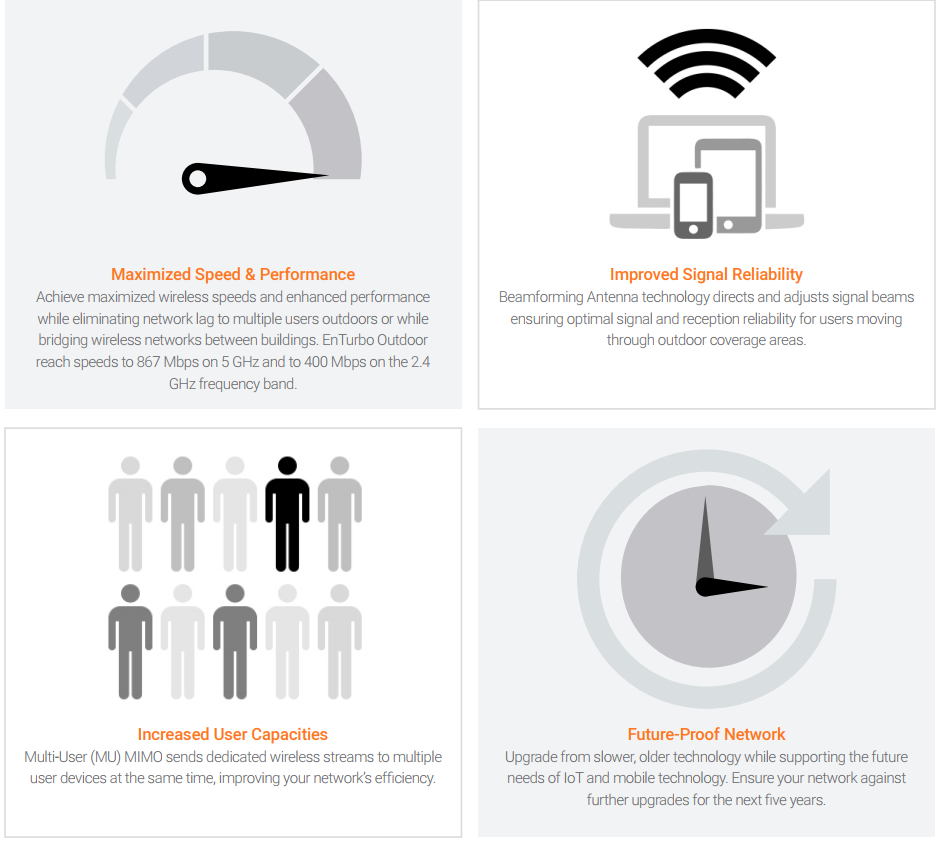 Outdoor Access Points

Provide broad-reaching, fast 11ac Wave 2 access to users in a variety of settings. EnTurbo Outdoor APs are flexible and small enough for use in either indoor or outdoor environments. Achieve high-powered, long-range connections with integrated or detachable antenna options.

Create Wi-Fi Hot-Spots

Pair the ENS620EXT and ENS500EXT-AC with EnGenius' sector antennas to create a powerful wireless base station with 120° sector-wide coverage. Offer high-capacity, long-range, point-tomultipoint coverage and create large Wi-Fi hotspots for:

• Outdoor Shopping Centers
• Warehouses & Arenas
• Campus Quads & Stadiums
• Campgrounds & Marinas
• Outdoor Theaters & Recreational Facilities
• Internet Service Providers

Outdoor Long-Range Bridges

Extend the wireless network in locations where cabling is not possible or practical while eliminating the expense of extended cable runs. Connect a secondary device such as an IP surveillance camera or access point for greater deployment flexibility. Deliver precise short and long-range point-to-point links in settings such as:

• Between Buildings
• Across Large Campuses & Stadiums
• Over Vast Acreage: Parks, Golf Courses, Ranches
• City Blocks, Parking Lots & Marinas
• In Sizeable Indoor Structures: Distribution Centers & Arenas

EnStation5-AC: Precise, Long-Range Point-to-Point Connectivity

The EnTurbo EnStation5-AC offers high 23 dBm output power and high receive sensitivity. This coupled with its embedded 19 dBi highgain directional antennas that emit a narrow signal beam, deliver stable connectivity, optimal bandwidth and high-speed data rates over extremely long distances – up to 5 miles in clear, line of sight point-to-point deployments.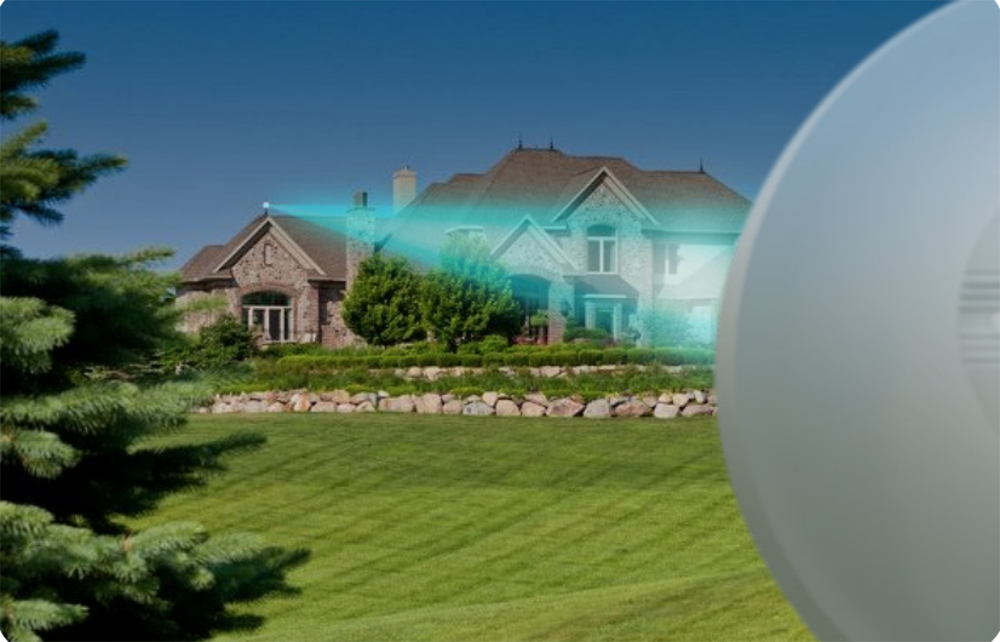 Position for Maximum Connectivity

Easily position EnStation5-AC for maximum connectivity with its 360-degree, 3-axis pivoting arm that locks in place to ensure precise alignment between other EnStation5-AC devices.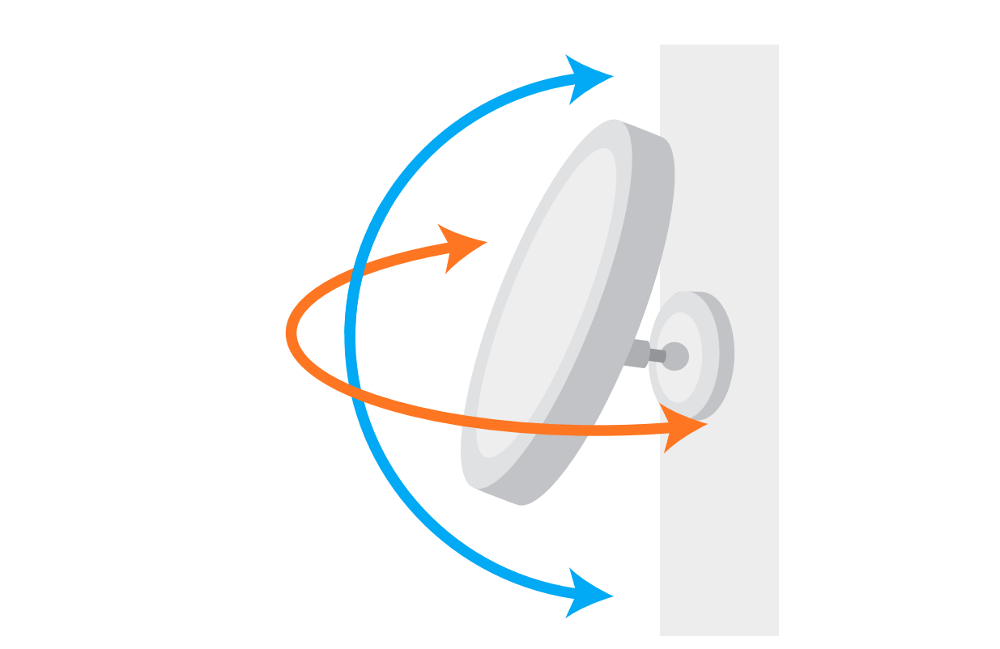 PoE Supports Flexible Power Options

Connect and power EnTurbo Outdoor APs and Bridges via their dual-PoE Gigabit ports and included PoE Adapter for placement in locations where power outlets are unavailable such as on roofs,poles or other remote areas.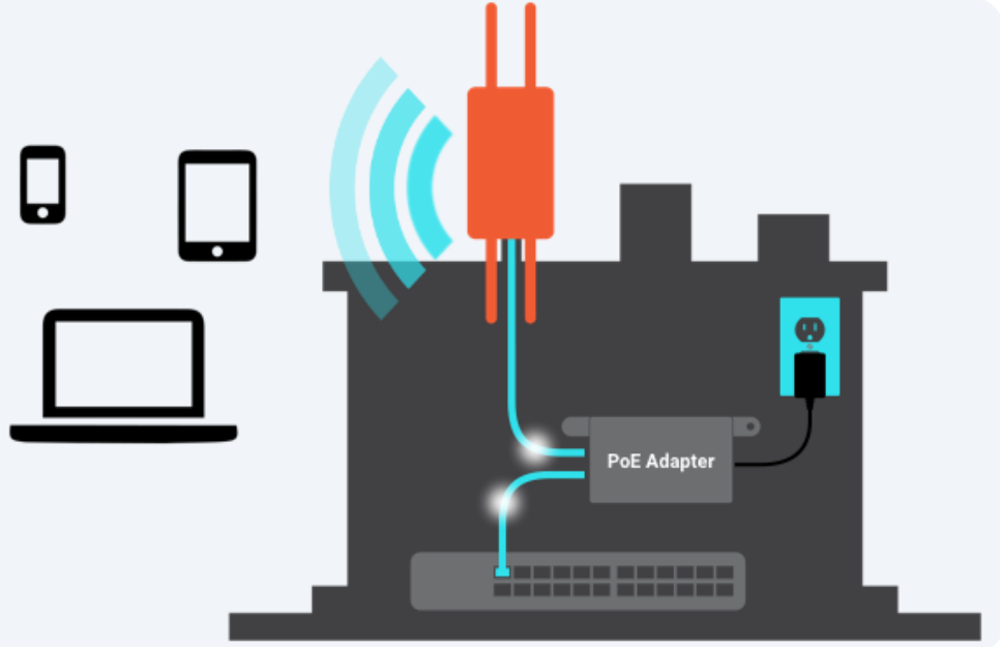 Flexible Operation & Configuration Options

Access Point, Client Bridge, and WDS mode configurations broaden the Outdoor APs and Bridge's adaptability to your network needs. With multiple operation modes, these flexible devices offer versatility in point-to-point or point-to-multipoint deployments.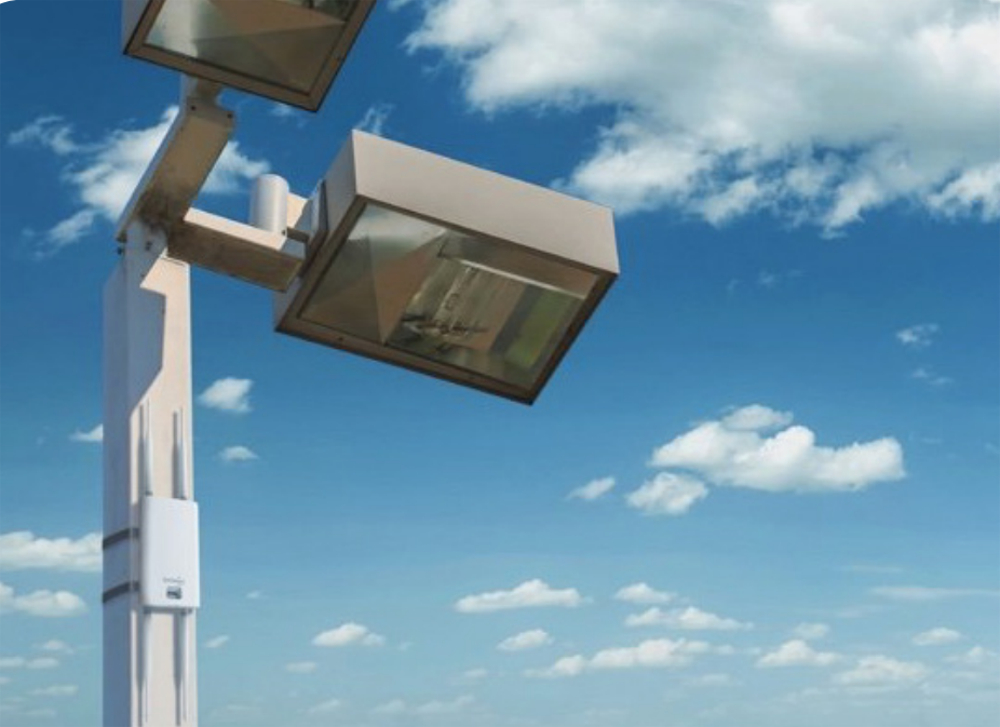 Optimal Performance in Harsh Environments

EnTurbo Outdoor APs and Bridges are designed to perform in harsh conditions and feature ruggedized IP55-rated enclosures. Ensure your network operates in extreme outdoor climates and indoor industrial environments where temperature is a factor. EnTurbo is protected from prolonged exposure to sunlight, cold, frost, snow, rain, hail, heat and humidity

Network Management

The EnTurbo Outdoor APs and Bridges can operate as standalone devices or as part of a scalable EnGenius Wireless Network Management Solution. Manage EnTurbo APs and Bridges while in AP mode via Neutron Switches or remotely with ezMaster and expand easily as your network needs grow.

Manage Up to 50 EnTurbo APs with EnGenius Managed Switches

Any EnGenius Gigabit Managed Switch can also manage up to 50 EnTurbo APs or Bridges when in AP mode. Through the switch, access all connected EnGenius devices operating in AP mode, as well as a full array of wireless and Layer 2 management tools. Choose between PoE+ and non-PoE switch models with flexible deployment and management options and no AP license or subscription fees.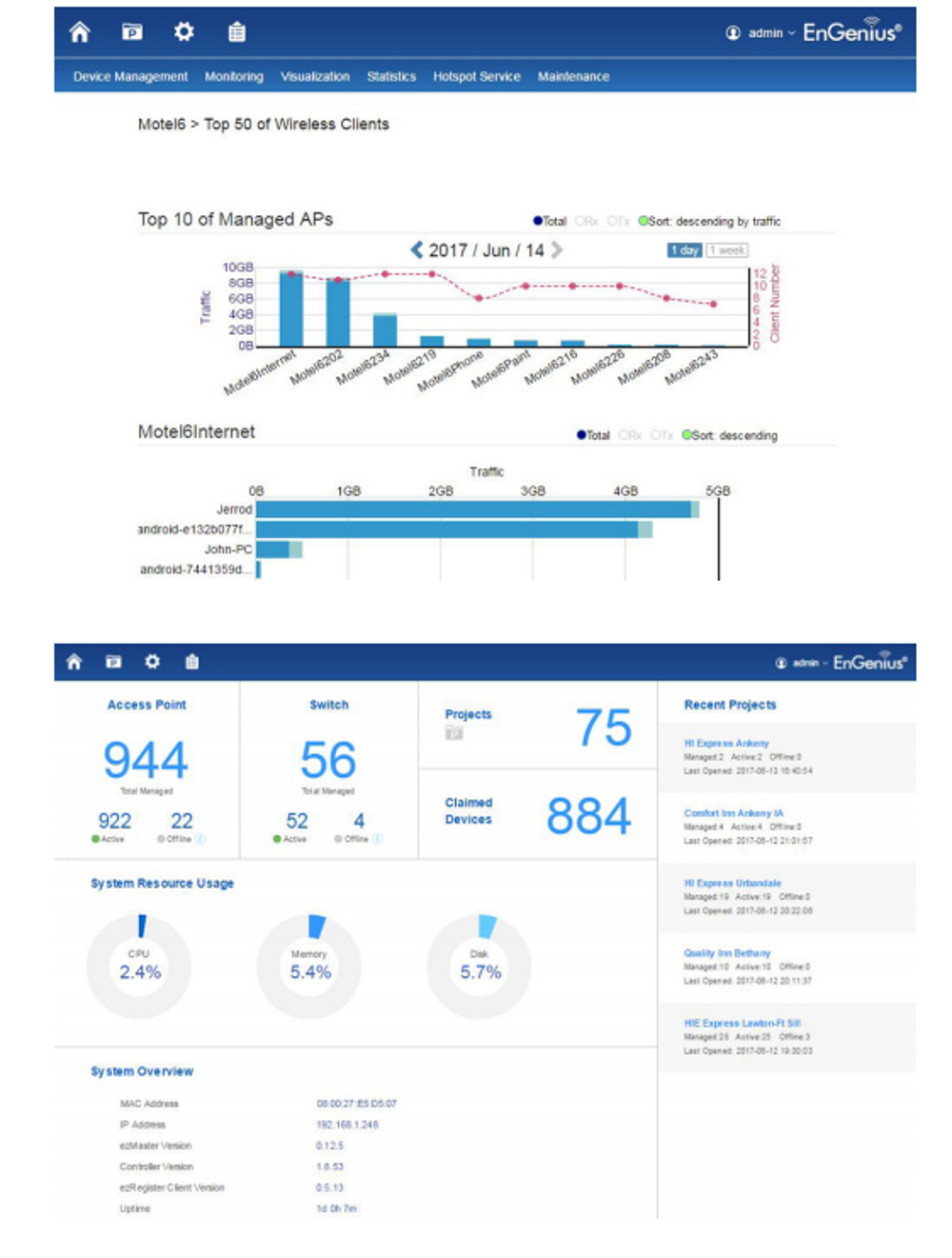 ezMaster Network Management Software

EnGenius ezMaster Software's simple, intuitive Web-based interface allows flexible access point monitoring - locally or remotely. Quickly and easily set up, manage, monitor, and troubleshoot multiple APs at the same time. See real-time network performance and monitor AP traffic through ezMaster's at-a-glance dashboard.

EzMaster provides business-class features, unlimited scalability and centralized management of hundreds of EnTurbo Access Points and EnGenius Switches - locally, remotely or via a cloudbased service, with no licensing or subscription fees.

| | |
| --- | --- |
| Communication | 2.4 GHz, 5 GHz |
| Maxiumum network link speed | 900 Mbps |
| Specialized | Outdoor |
| Wi-Fi standard | 802.11ac, 802.11n |
| Wired standards | Fast Ethernet, Gigabit Ethernet |
| Transmission speed 2.4Ghz | 400 Mbps |
| Transmission speed 5Ghz | 867 Mbps |
| Antenna type | Internal |
| Number of antennas | 1 |
| Antenna power | 14 dBi |
| Operation modes | AP, Client Bridge, WDS, WDS Access Point, WDS Bridge, WDS Station |
| Protections | MAC Address Filtering, Client Isolation, STA, WEP Encryption, Hide SSID in beacons, WPA/WPA2 Enterprise, SSH Support |
| Weatherproof rating | IP55 |
| Number of LAN ports | 2 |
| Connectors | RJ-45 |
| Power supply | PoE |
| Length | 185 mm |
| Width | 100 mm |
| Height | 27 mm |
| Weight | 290 g |